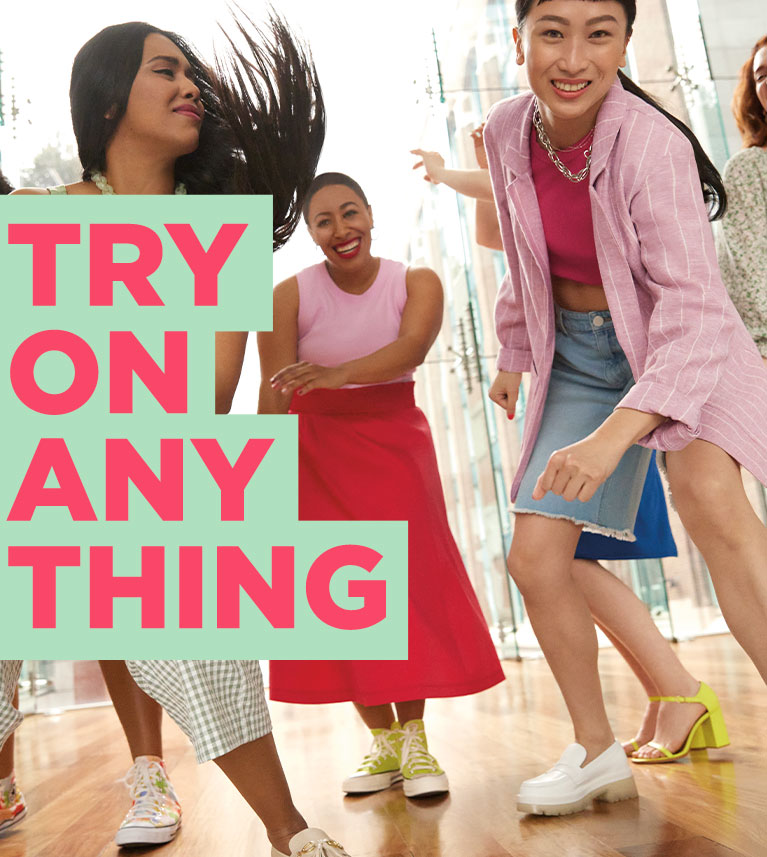 Try on rewriting the rules
Welcome to trying on exactly what you like - and inspiring others to do the same. Fashion is not about age, gender, size or skin tone.
It's all about having fun & expressing YOUR style, YOUR way. You're in charge and YOU make the new rules.
In need of inspiration? Check out our six amazing dancers in the video!
watch the video
Try on a summer of
confidence
& colours.
Try on neon
& play with colours
(Scroll the arrow to swap looks!)