OUR CHECKLIST
FOR THE PERFECT FIT
Our checklist can help guide you when choosing a bra, but in our opinion, the most important thing to consider is how
YOU feel wearing it. You know best and we want you to feel amazing in our R Line bras.
Back
The band at the back should
remain parallel to the floor.
Bra cups
They should never put
pressure on or crease at the
cleavage or the armholes.
Straps
They are made to support the
breasts. There should have
enough room for one finger to
slip in easily between the strap
and the shoulder.
Centre gore
It should fit snugly against
the rib cage.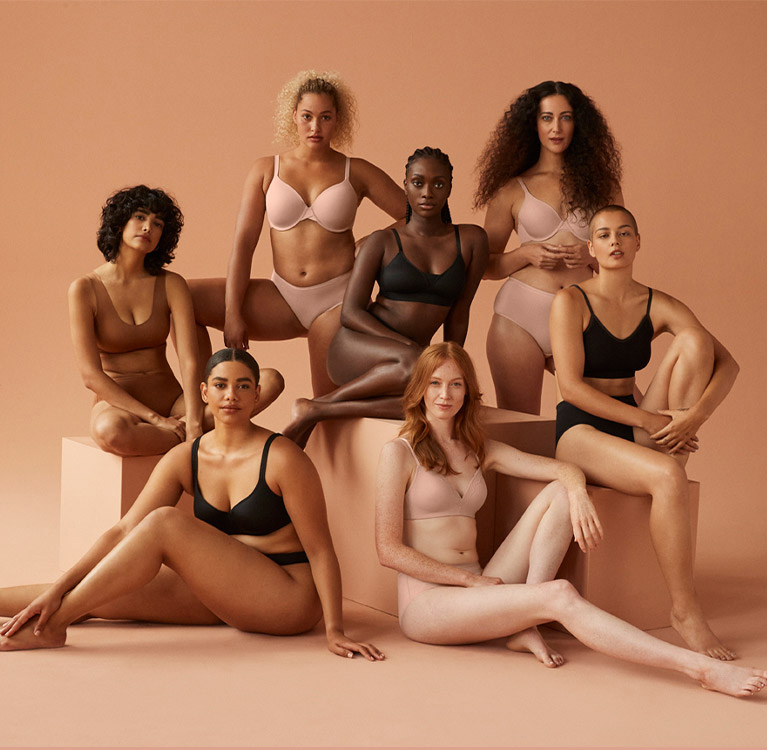 THIS BRA'S GOT
YOUR NAME ON IT.
A bra that actually fits. Finally! Finding the
perfect bra won't be a struggle anymore. Discover
our various bras made to flatter every silhouette.
Whether you're looking for full coverage, extra
support, comfort or a seamless effect, we've got
you girl!
T-SHIRT
BALCONETTE
WIRELESS
FULL COVERAGE
SEAMLESS
Swipe right to find your dream bra!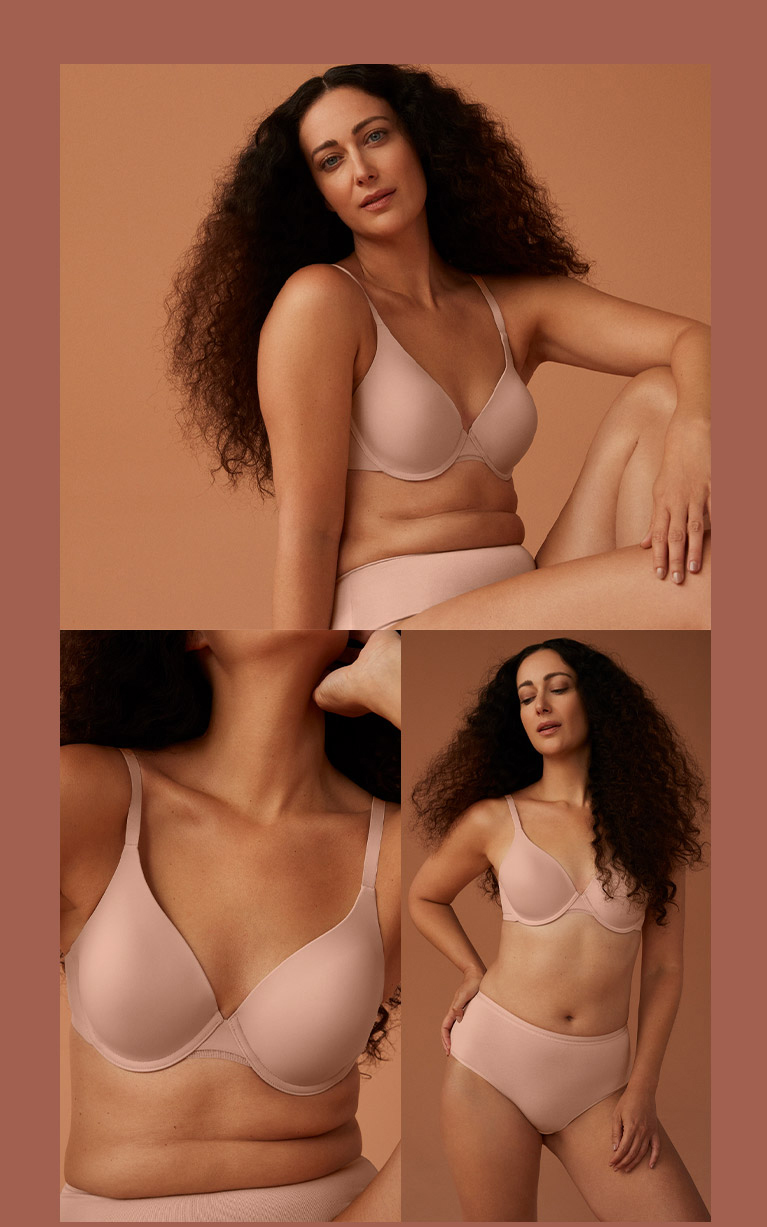 OLIVIA
Are you even wearing a bra? Of course you
are. Say hi to Olivia, your favourite T-shirt
bra with medium coverage and versatile criss
cross straps.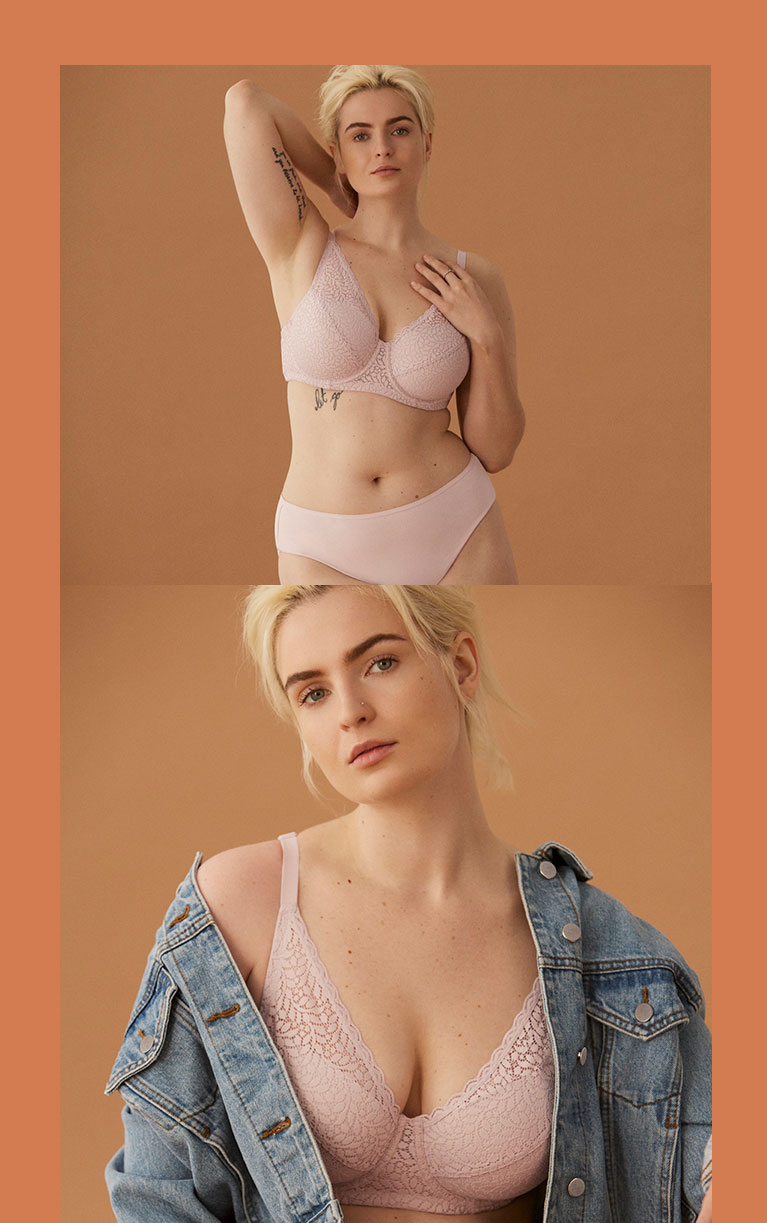 SOFIA
Say bra-men to Sofia! Gently and naturally push breasts up
with a closer set wire and round cups. Sofia does one thing and one thing well.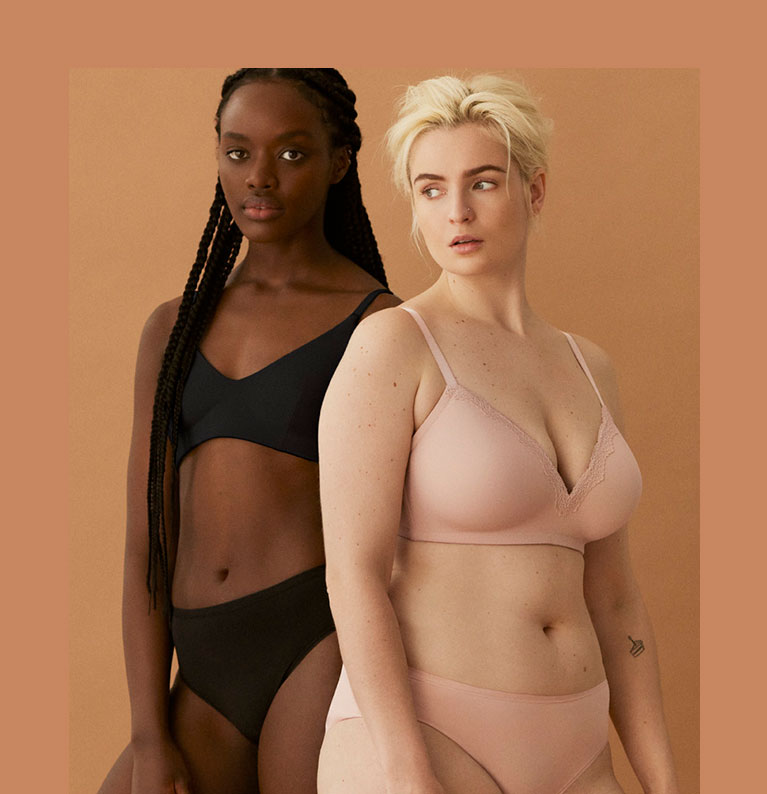 AMBRE
Old-school padding, step aside girl! With comfy, molded stretchable cups, Ambre knows where the flattery and fit is at.
LINA
Wireless, worry-less! Lina gives you the best of both world: unparalleled comfort with a soft inside cup and extra support, thanks to her wide elastic bottom.
ALESSIA
Silky and sumptuous. With wide straps and
U-shape back, Alessia will enhance your
beautiful curves. Plus, she's got the softest
side seams for your comfort. Hasta la vista
breast bounce. Thank us later.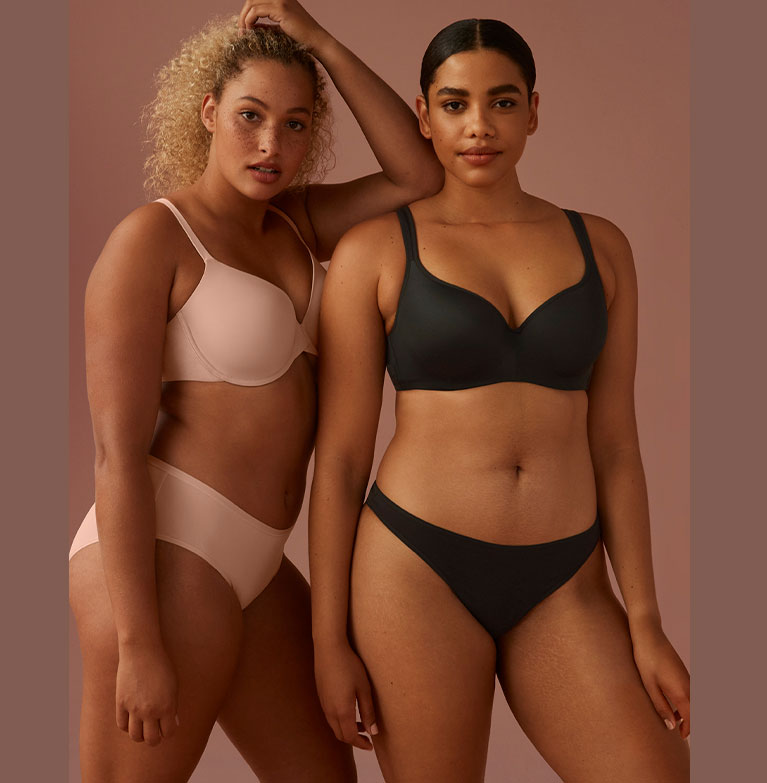 MARGOT
You'll be fully into Margot and her full, fabulous coverage. Ballet back, wider straps, breathable mesh wings are only a few of her contour-y qualities. Plus, goodbye breast bounce with non-stretchable straps at front.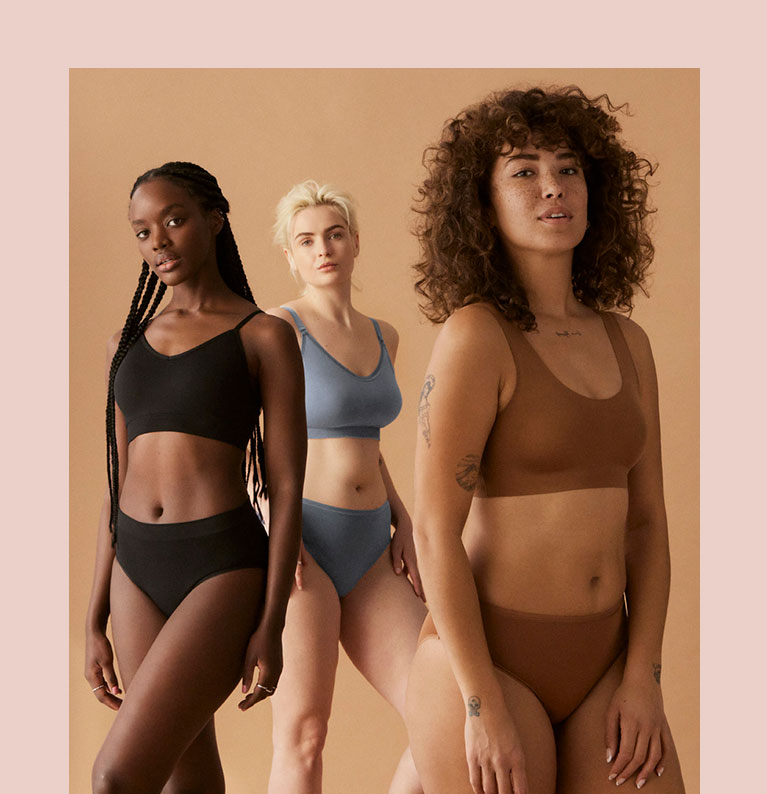 CAMILLE
Seamless and fabulous, Camille lives for lighter pull-on support, no hook or eye at the back and a level of comfort that just says FREEDOM.
SERENA
For full coverage and a sleek U-shape back, Serena takes the bounce out and brings the support back…beautifully.
SCARLETTE
Your invisible feel good all day long. Scarlette is a seamless bralette that offers ultimate comfort and full coverage. She's got it all. You too.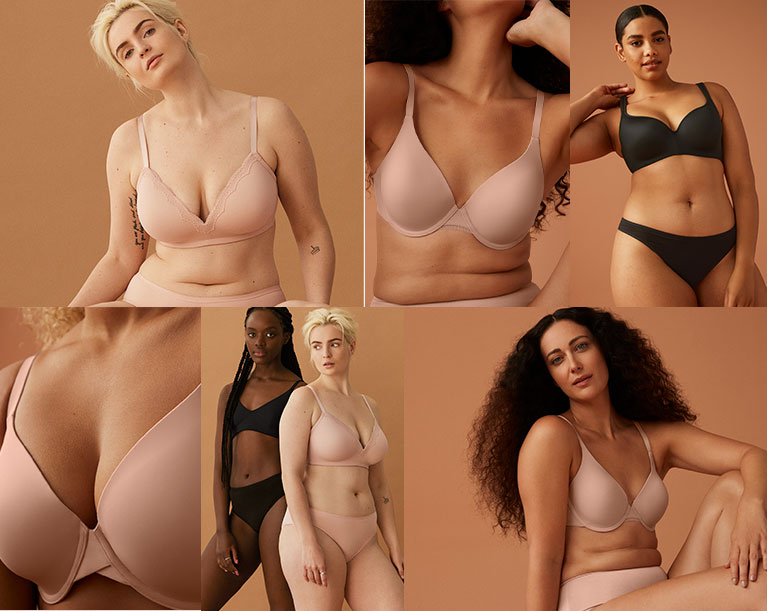 Not sure which bra is your perfect match?
We've got you covered. Take our quiz to find
the bra made for you.
take our quiz
CARE TIPS
A few tips to keep your bras in perfect shape!
Bras should be
hand-washed in cold water.
Do not use a dryer.
Avoid wearing the same bra
for longer than a day at a
time. This allows the elastic
fabric to re-take its form.
Store them in drawers, laid
out flat. Do not fold the
cups.