REITMANS GIFT CARDS
Proof that good things come in small packages.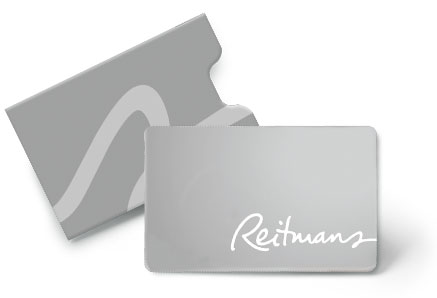 We're big believers in "easy does it", to purchase a Gift Card simply choose the amount you would like to give and add it to your cart. The Gift Card will then ship for free (yes, free – our gift to you!) to yourself or the lucky recipient's address without any extra cost.
That's it. All there is to it. Easy.
Reitmans Gift Cards have no expiry date. They can be used in Reitmans or Hyba stores (Gift Cards cannot be redeemed online at this time). They are non-refundable and cannot be reissued if lost, stolen or damaged. Our Gift Cards can also be purchased in stores.