C
E
L
E
B
R
A
T
E
P
R
I
D
E
Today and every day, Reitmans advocates for diversity, inclusivity and the right of every individual to feel accepted as they are.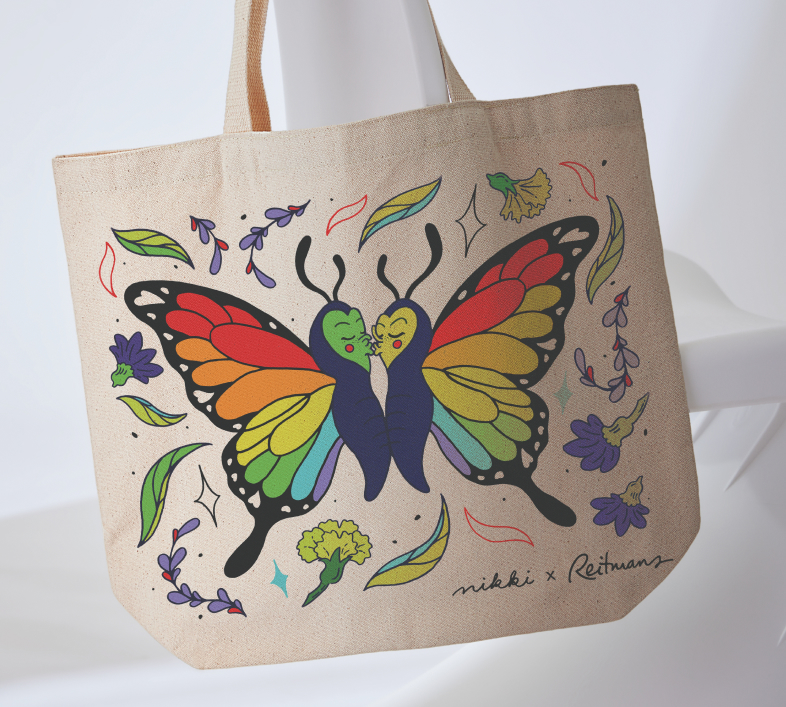 shop the bag
SHOW YOUR SUPPORT
$5 TOTE BAG
This year, to celebrate Pride, we've collaborated with artist Nikki Küntzle to illustrate a tote bag in support of the 2SLGBTQI community. We commit to donating sales from the tote bag to Egale, Canada's leading organization for 2SLGBTQI people and issues. They improve and save lives through research, education, awareness, and by advocating for human rights and equality in Canada and around the world.
Learn more at egale.ca.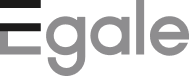 About the design
Nikki's illustration "Support Safe Spaces" features two butterflies kissing, with each butterfly forming one half of a complete and united whole. The butterfly is a symbol of uplifting positivity, and one that she feels depicts transformation and growth. The foliage surrounding it represents a safe and supportive space for the 2SLGBTQI community to flourish and live authentically—free of hatred, judgment, and violence.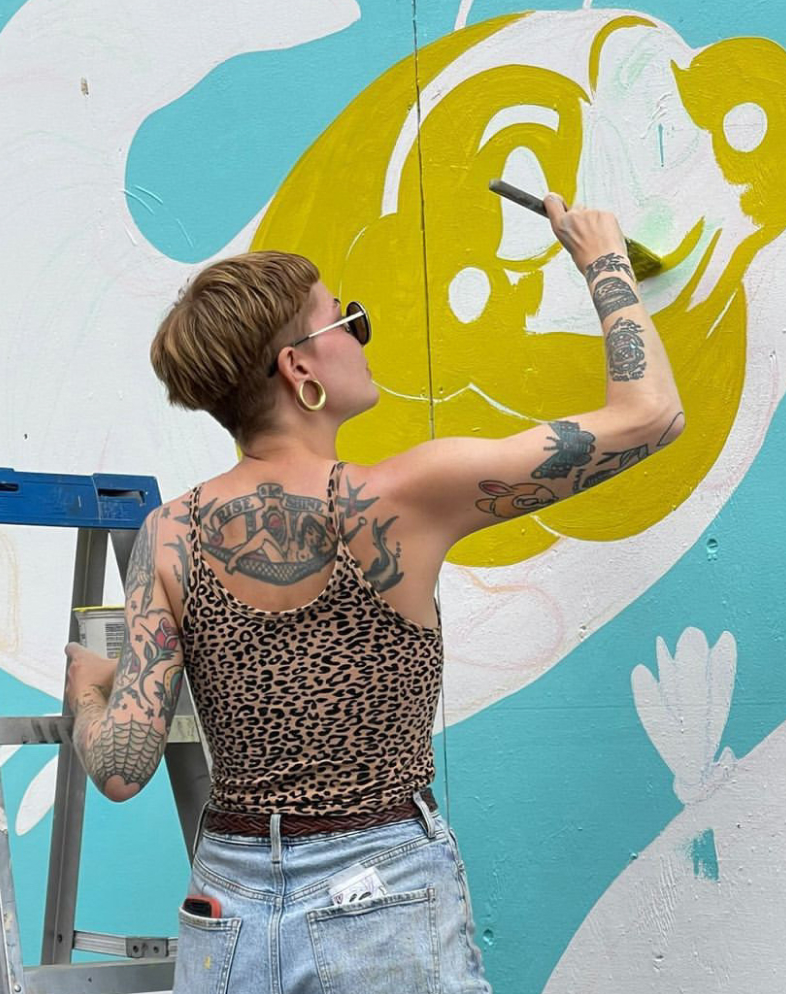 Photo by Carla Guazzotti
About the artist
Born in Manitoba, visual artist Nikki Küntzle was drawn to Montreal's thriving urban art scene in 2014. Her work as a multimedia artist and printmaker channels her self-expression and enables her to connect with others.
She creates accessible and inclusive art, and infuses it with the themes most important to her - feminism, queerness, identity, inclusion, mental health, and a touch of surrealist nature. Her visual style combines flat imagery, vibrant graphic renderings and the bright colours of street art and pop culture.
Known for her dynamic, saturated palettes, her work is an expression of life, energy and movement.
Living with a neuromuscular autoimmune disease has taught Nikki to create within its physical boundaries while not letting it define her. Its presence influences her own perspective of the world, while offering us a unique lens through which to appreciate her work.
Nikki's pieces have been featured in many galleries and festivals, including Montreal's international MURAL festival, the Under Pressure graffiti festival, MILMURS, and Winnipeg's international Folk Fest.
Learn more about the artist @nikki.kuentzle.