free to move
Finally, comfortable pieces that match your stride! Whether you're breaking records, practicing your favourite yoga positions or simply going for a walk, Hyba is here for you.
We created pieces that move with you, no matter what you want to do so you can follow your rhythm.
Time to get moving!
Scroll down to discover our collection.
The movement scale
Let our movement scale guide you toward the perfect pieces. Whether you're looking for cozy pieces to relax or for the perfect training clothes, Hyba is here for you.
Let's get moving!
To learn more about a collection, simply click on it.
sculptor
ultra soft
espace
pulse
sculptor
flatter yourself
A sculpting effect without compromising your comfort, that's what you get with the Sculptor.
Its power mesh panels offer ultimate support, a smooth belly, defined hips and bum. Plus, its flat seams are made to prevent chafing on the skin.
True comfort, so you can get moving in total confidence!
flat
seams
sculpting
effect
hidden
support pannels
"These are my must-have! Perfect for any training or simply relaxing at home. Plus, I love that you can easily dress them up."
- Nellie, from Ontario
shop the sculptor
ultra soft
breathe easy
Breathe easy with activewear that feels good and is better for the planet. Our Ultra Soft collection is made of recycled polyester from plastic bottles.
Let's be honest, they're so soft and comfy, you'll probably want to wear them all the time, but they are also perfect to get into your favourite yoga positions.
You might even be wondering why you're not wearing them right now!
moisture
wicking
recycled
polyester
ultra
soft
"Quality fabric, ultra comfortable and beautiful colours! These pieces can be worn year round, and would be great for yoga, walking, running, etc. Fits true to size and very flattering"
- Lori from Duncan
shop ultra soft
espace
get in your element
Ready for adventure? Get outside and enjoy some fresh air with our Espace pieces. Designed to keep you cool during your hikes or while exploring the city.
Plus, they are made of an ultra light weight fabric, making them the ideal pieces to pack in your suitcase for any getaway.
This collection is also moisture wicking and quick dry so you can play outside, no matter the weather. Why not start with exploring our very own Canada? There's so much beautiful places to see!
Light
weight
Quick
dry
Stay
cool
"This literally fits like a glove and I love the fabric! It's very lightweight and dries quickly which is super practical. It's perfect to pack for a gateway or for everyday wear."
- Suzie, from Halifax
shop espace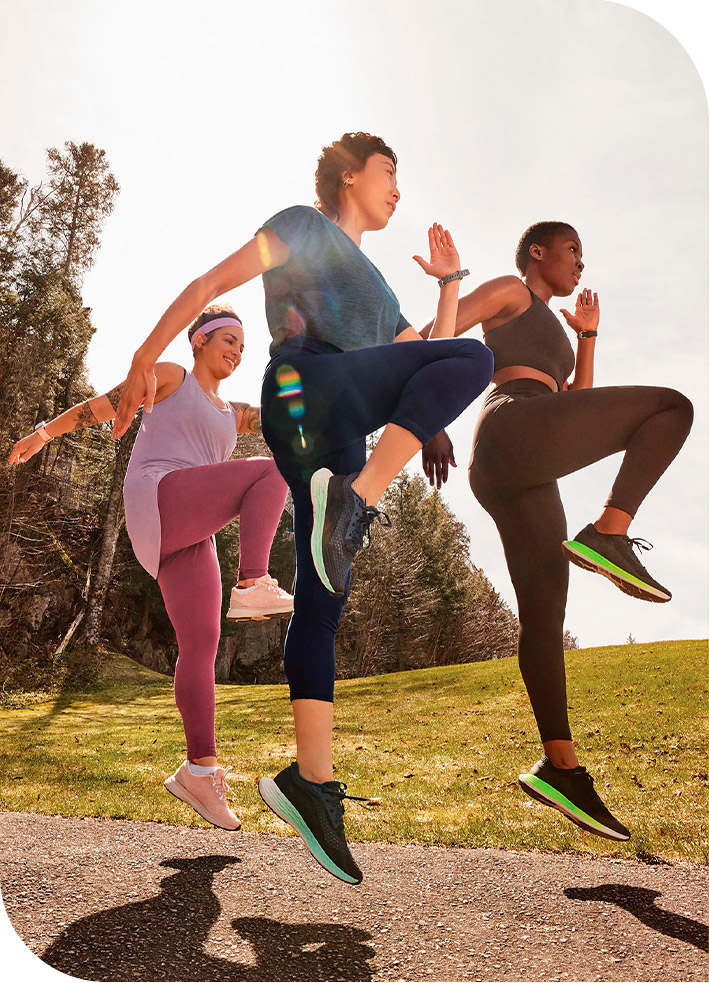 pulse
break a sweat
This collection features a moisture wicking fabric that's expertly made to dry quickly. Plus, these leggings are very opaque, so you can stretch all you want without worries and focus on your goals. High waisted, they also have mesh panels to give you all the support you need.
Wondering where you'll put your phone and music during your training? Good news, these leggings have a back pocket, ideal to store your essentials during a training. Your phone and music will be secured!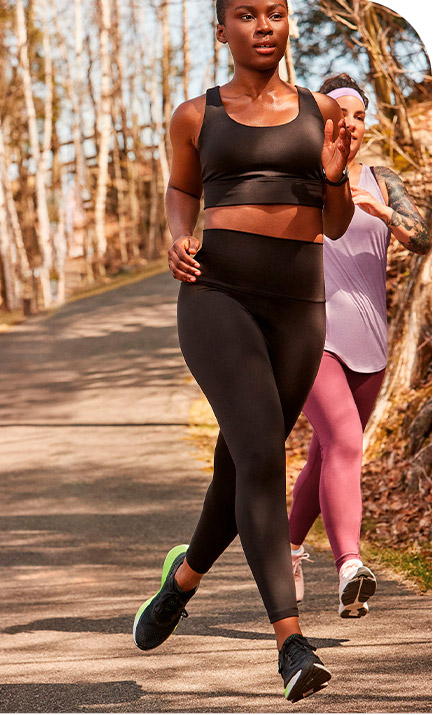 moisture
wicking
quick
dry
opaque
fabric
"So comfy and so soft, I just never want to take them off! I love the flattering fit of these leggings, they offer great support in all the right places."
- Kathy from Ontario
shop pulse
Discover R-Community's Style Picks