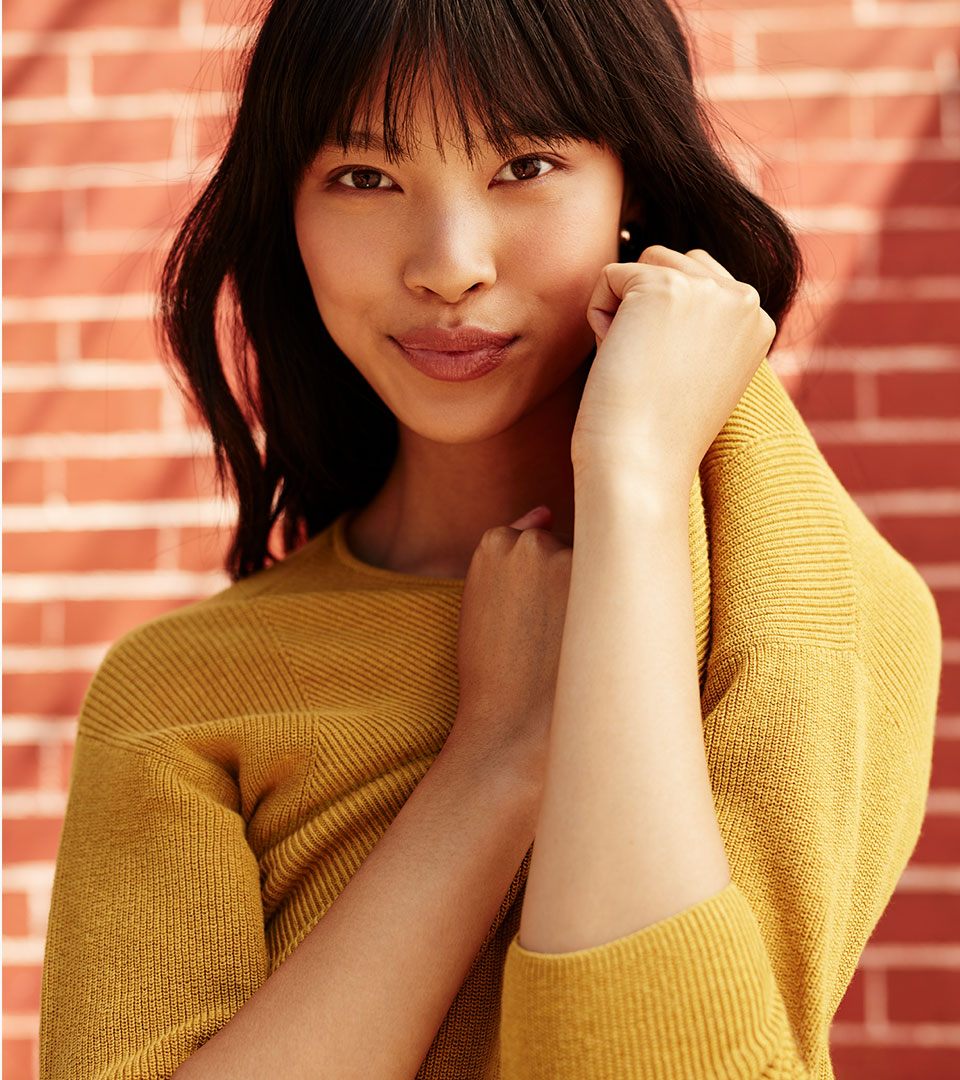 Sweater Weather Forever!
What is fall without its key style piece, sweaters? We're talking R Essentials sweaters you can always count on, bulky knits and plush pullovers that you want to cozy up in. Don't know what the perfect choice is for you? No worries, here are this season's must-have sweaters by trend, so you can spot your favourite pick right away!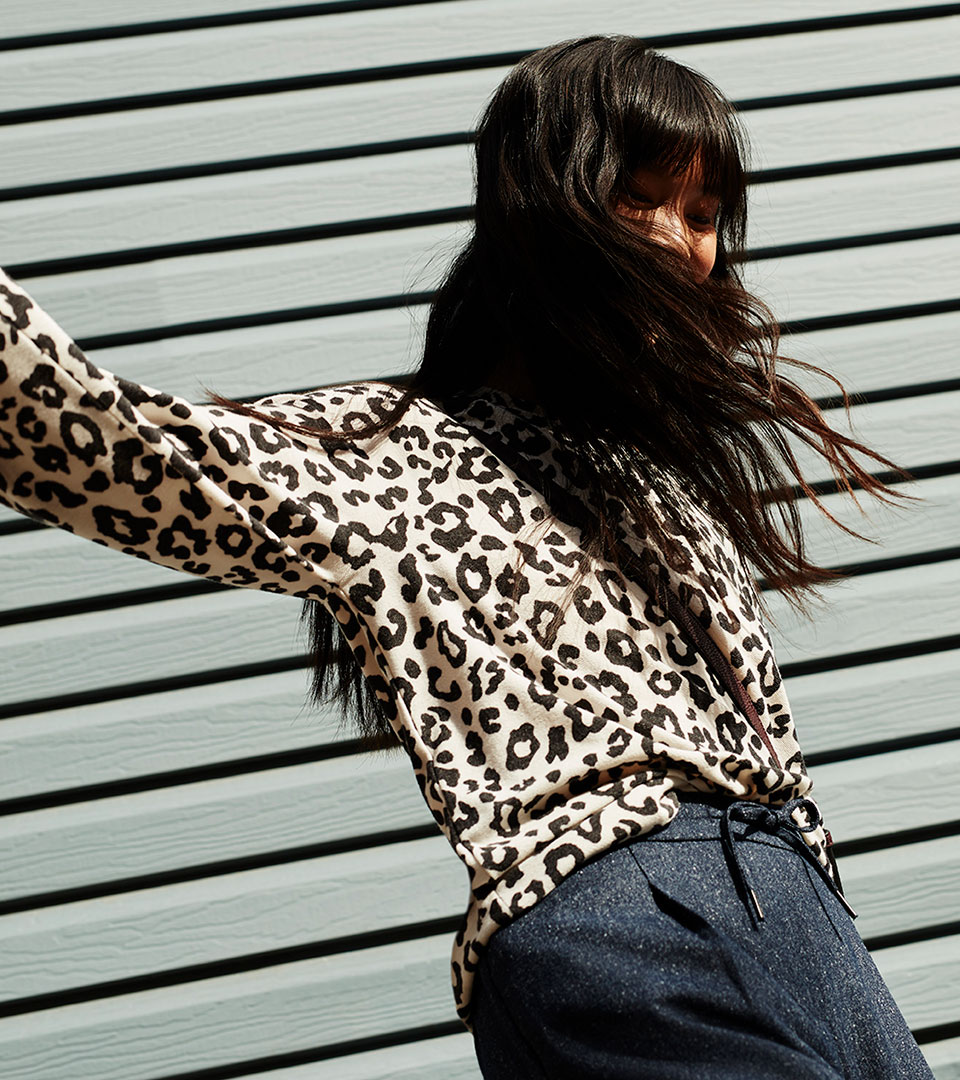 Leopard Print
For lazy mornings, there's no quick style fix like a good statement sweater. Highlighting the season's most coveted leopard print, this sweater is a great option for casual and professional dressers alike. Pair it with joggers or jeans for a laidback look, or wear it under a black blazer to add a bit of zest to your office look.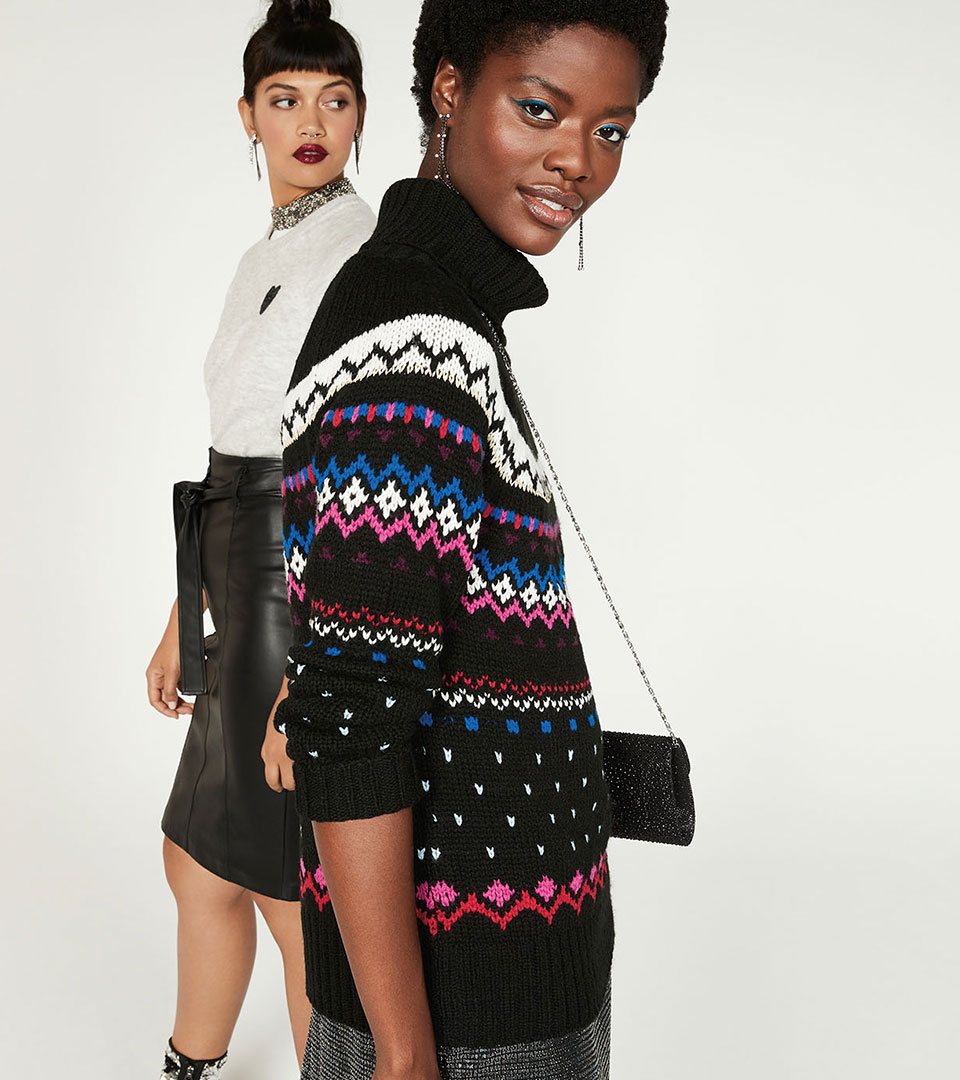 Fair Isle Story
Add a splash of colour and originality to your wardrobe to brighten up the grey winter. This fair isle sweater comes in a joyful, fun print that goes with your easygoing leggings just as well as with your favourite festive skirt – there's an easy outfit idea for a fun weekend with your friends!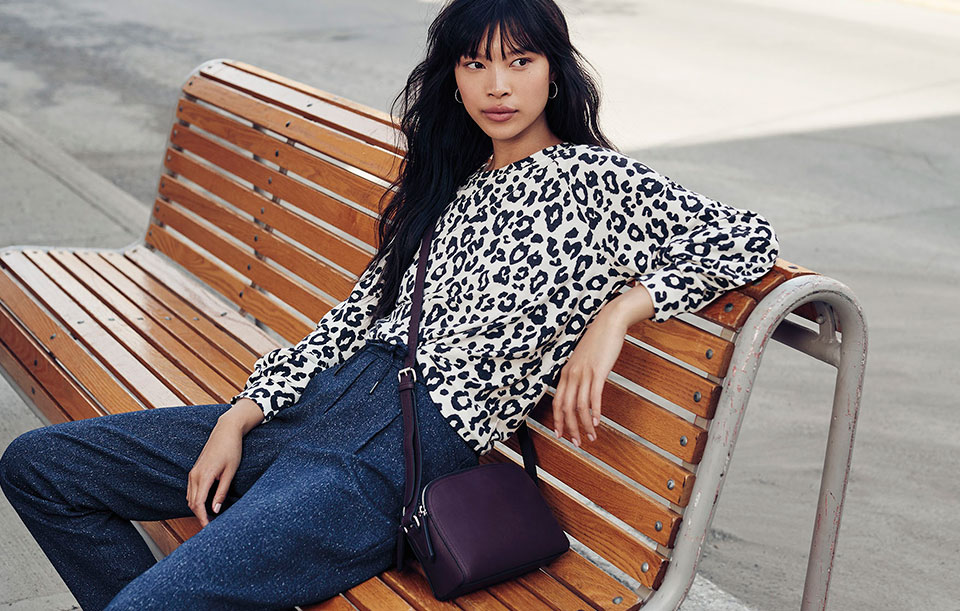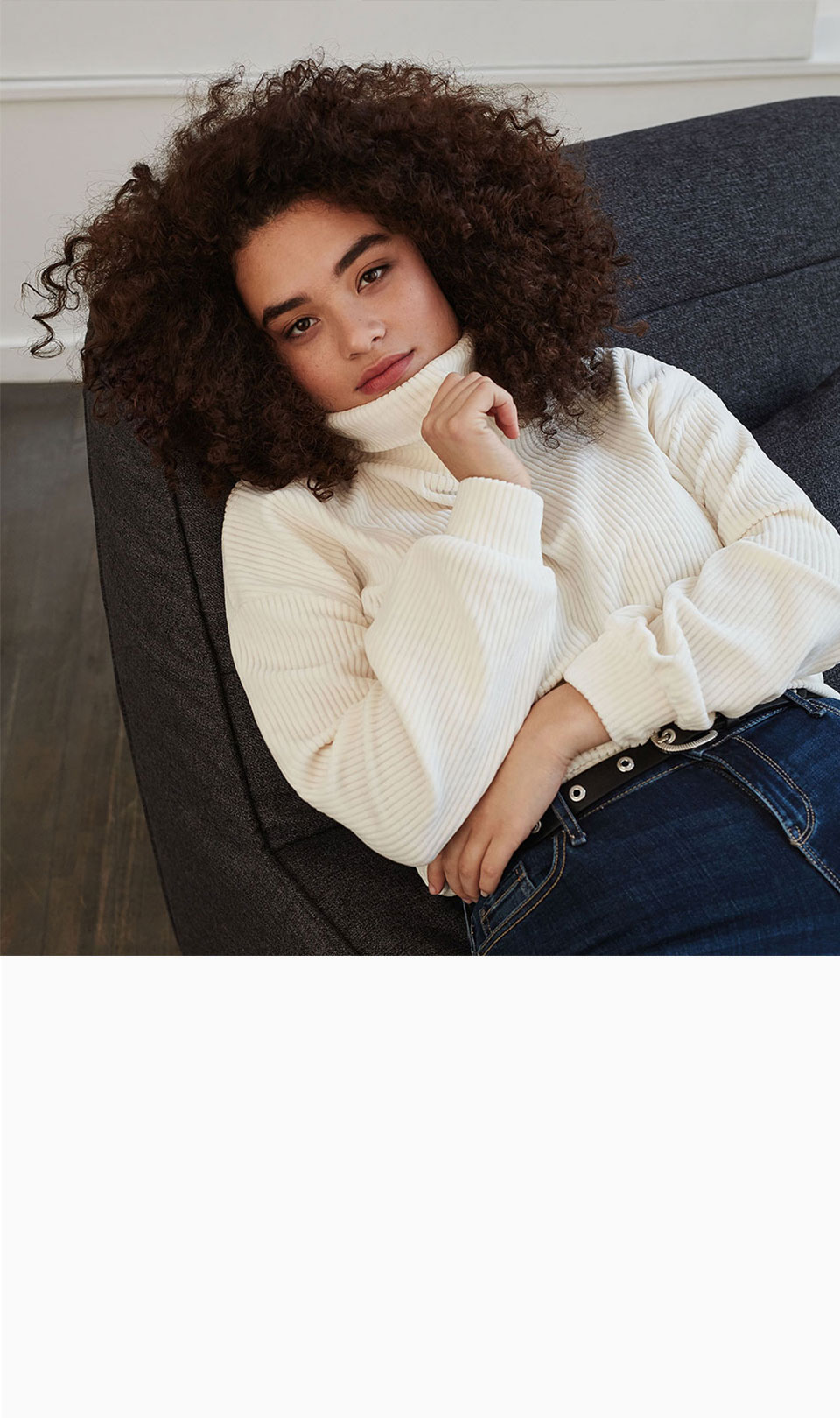 Plush Pullovers
Turtleneck is a timeless staple you can wear through fall and winter. A plush turtleneck sweater like this is a great addition to your wardrobe, especially because it can work as a statement top or as a building block for your outfit. Pair it with your work pants for the day, and switch for a leather skirt for the night.
Brilliant Basics
Wear it alone or under a sweater, cardigan, whatever… there's truly nothing as versatile as a solid black turtleneck! Our R Essentials turtleneck is made in jersey fabric so that you can wear it comfortably throughout the day, without feeling stuffed in. For a trendy look, we recommend wearing it with a long cardigan or duster coat, and a pair of booties.
Printed Turtleneck
Looking to add a bit of a personal flair? Then opt for this turtleneck that features beautiful seasonal floral prints. We recommend pairing them with plaid or checkered pants to level up your print-mixing game.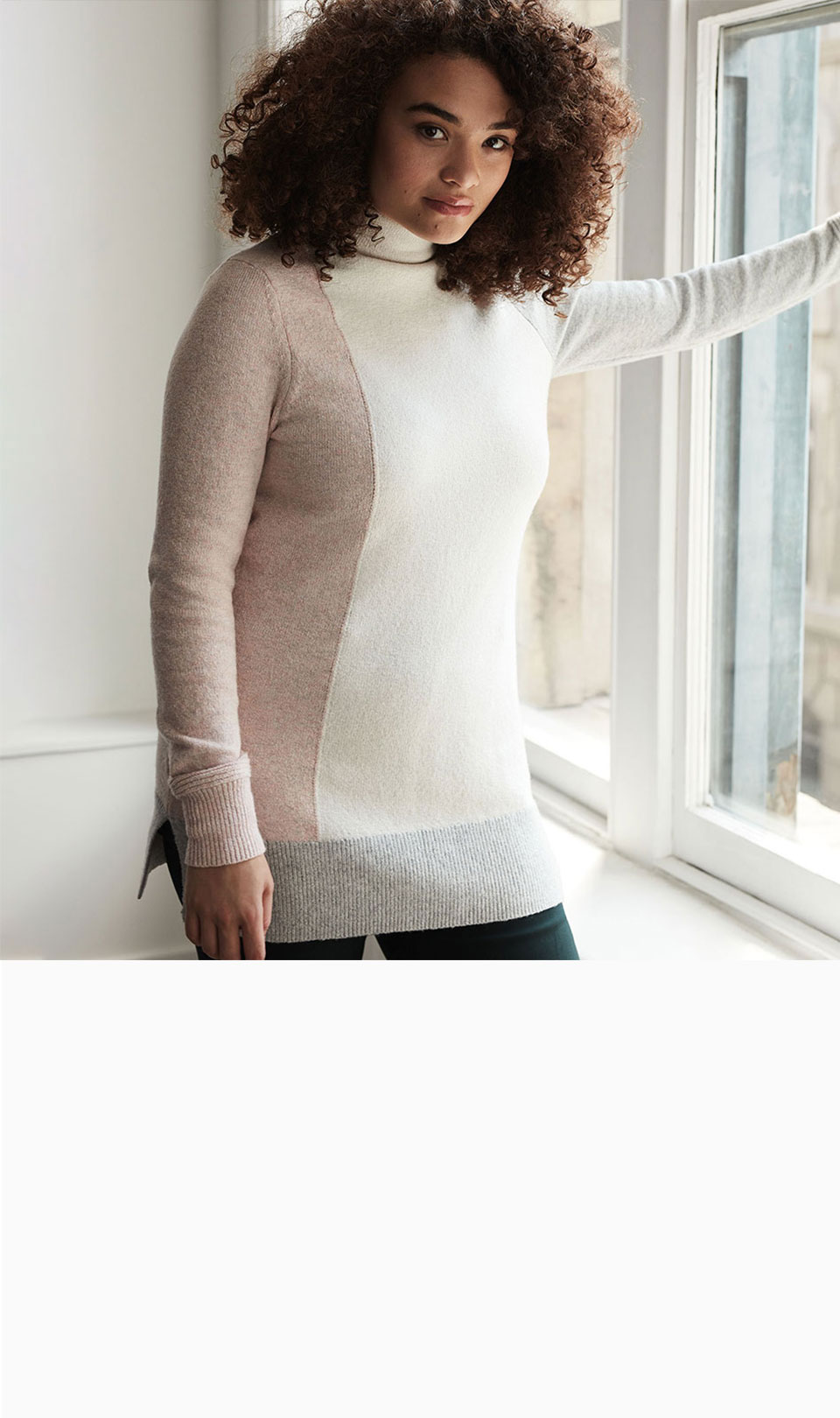 The Tunic Sweater
Long, colourful tunics and cardigans are the picks of the moment. It will keep you cozy and stylish with its soft material, and the extra length is just what you need for extra warmth! Pair it with leggings for a long-over-lean look, or with printed pants for a fun proportion play during the week. For a laidback weekend, simply throw on your favourite jeans for all the coziness you need.
The Long Cardi
Relaxed and easy to wear, long cardigans have a relaxing quality that just hugs you with its warmth. Styled best with a blouse for the office and with a t-shirt and jeans for an ultimate "chill" look, our cardigan comes in various autumnal tones so you can wear it now, and layer it later with your favourite coat!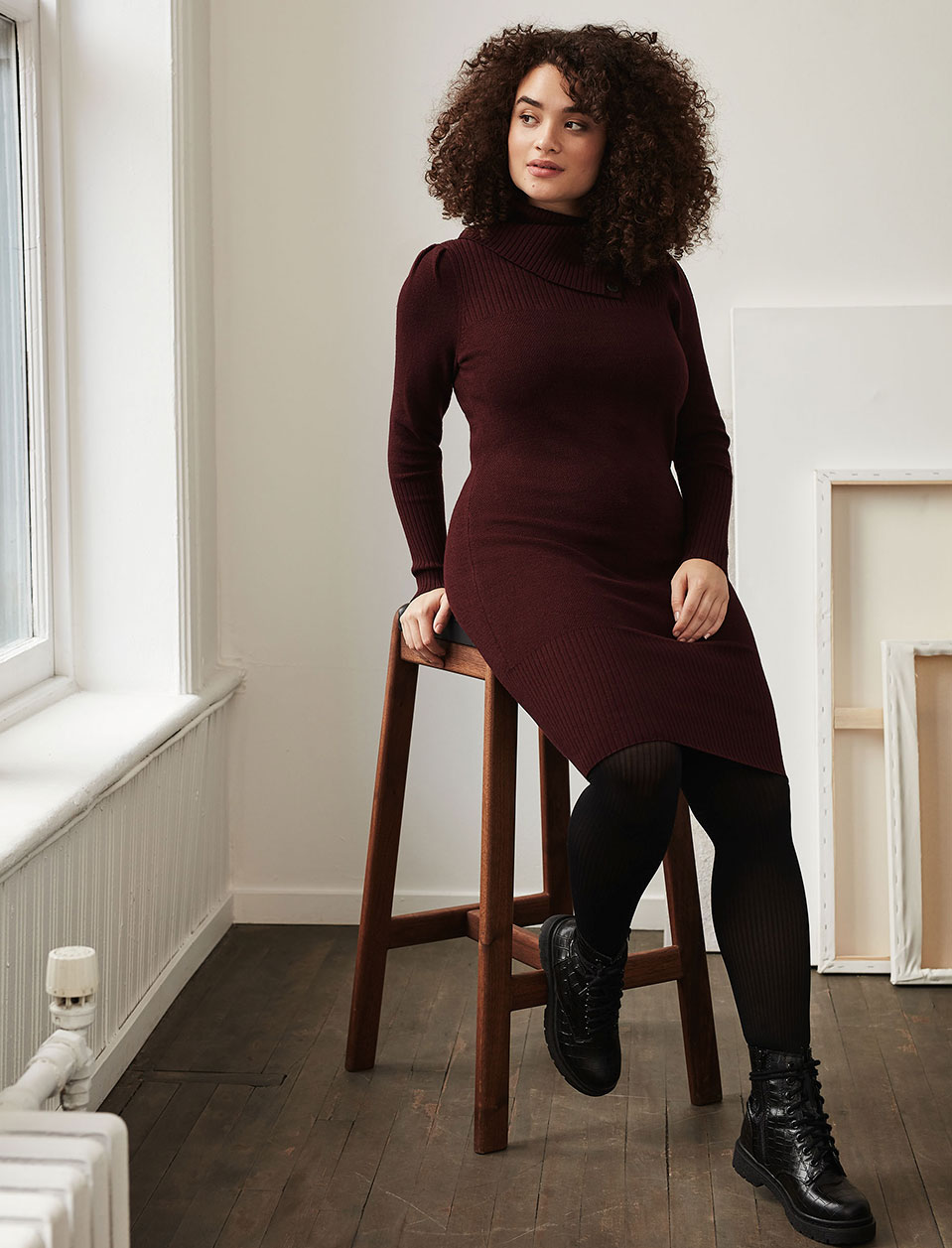 Sweater dresses are the quickest way to a polished outfit during your busy mornings. Cozy, snuggly and a touch dressy, this sweater dress with a generous turtleneck will feel like a hug all day long. Style it with booties or over-the-knee boots for extra drama, or black tights for a more reserved look.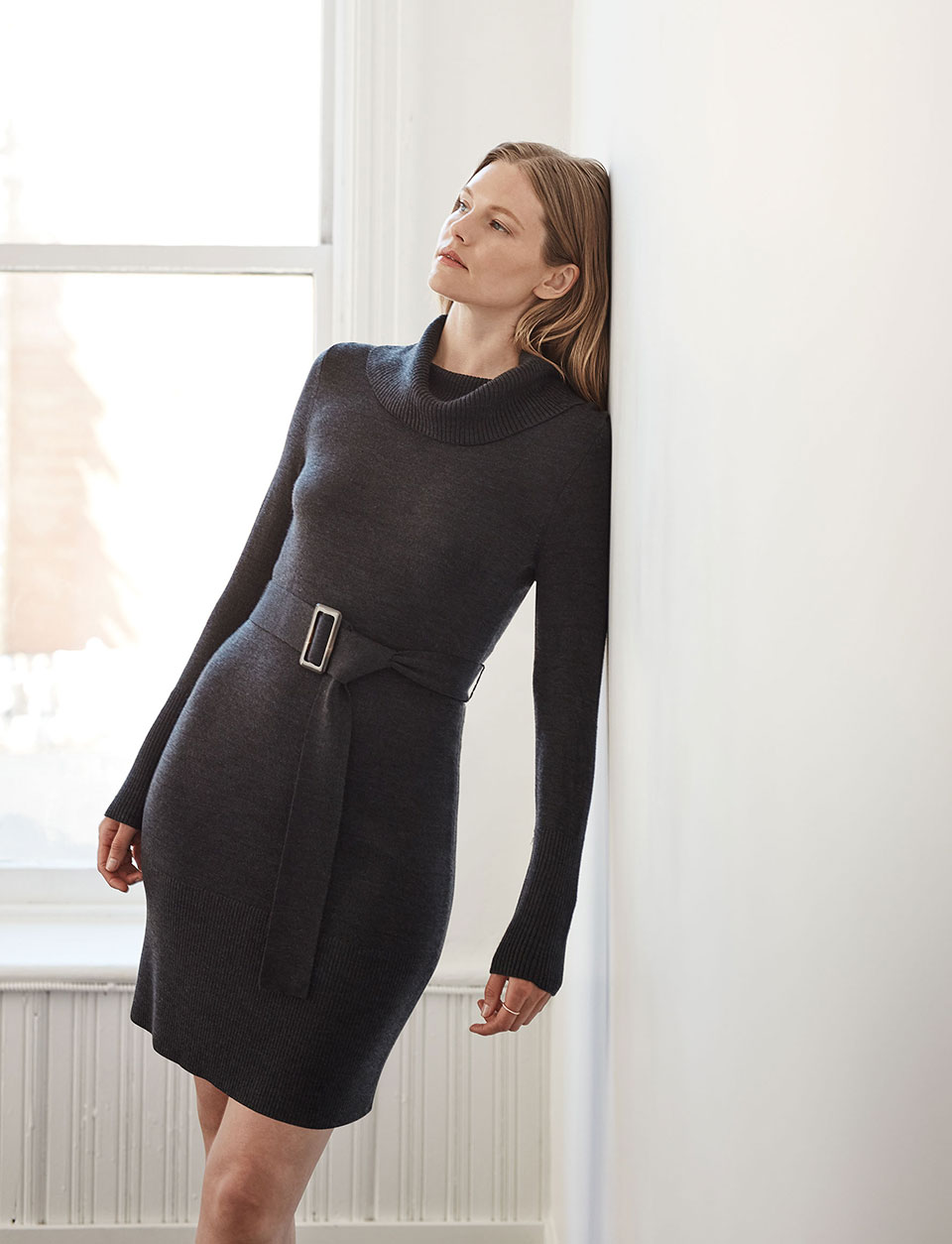 A great option for those who want to accentuate their silhouette or create the illusion of curves, this sweater dress comes with a belt to cinch in and highlight your waist. This is also a great style for petite figures, as it elongates the bottom and defines your proportions without looking swallowed up by the sweater. An alternative for this is a long, belted cardigan, which creates a similar effect.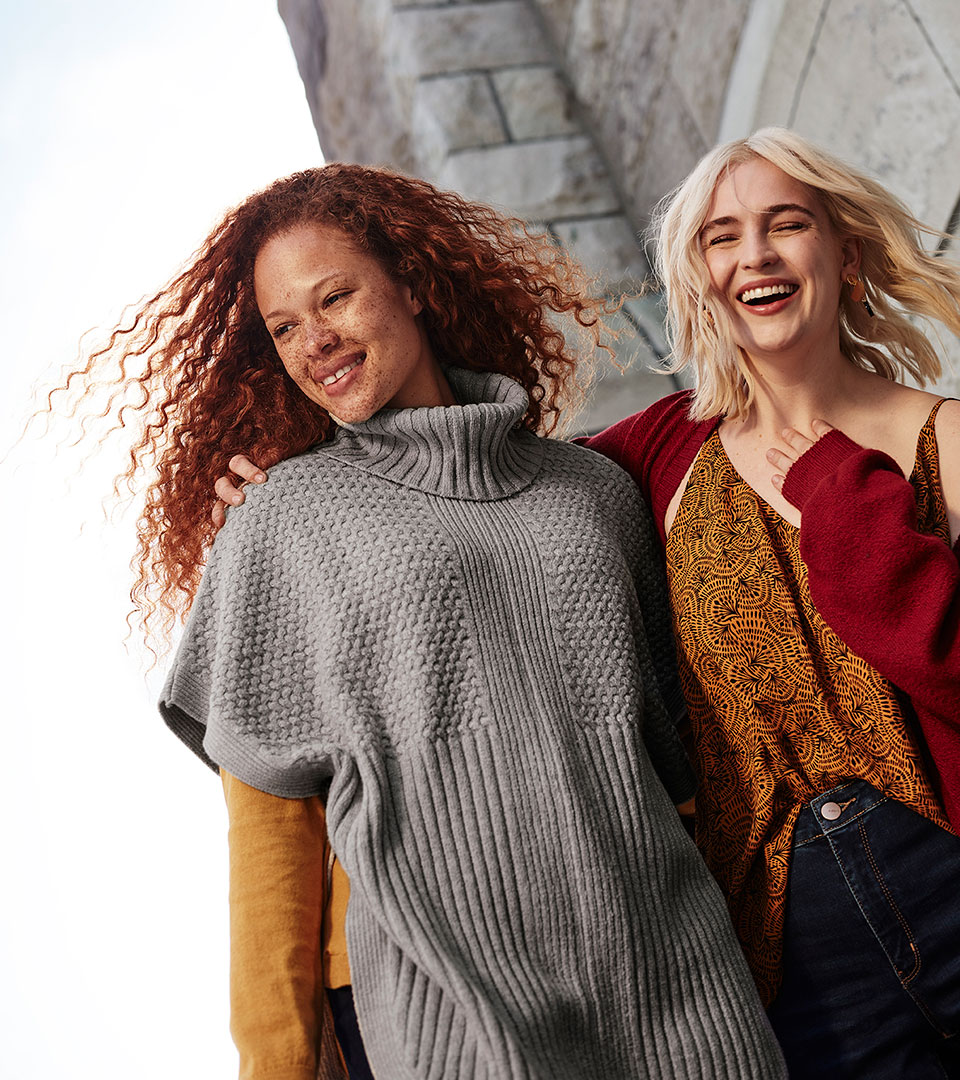 Layering lovers, this poncho is for you! This is THE piece for a fun mix & match look. Wear it over a long sleeve shirt or a tighter sweater for a seamless transition into fall. For a much bolder take, we recommend mixing colours & prints. Simply pair it with jeans as well as boots on chillier days, and you're covered all season long.
Discover R-Community's Style Picks