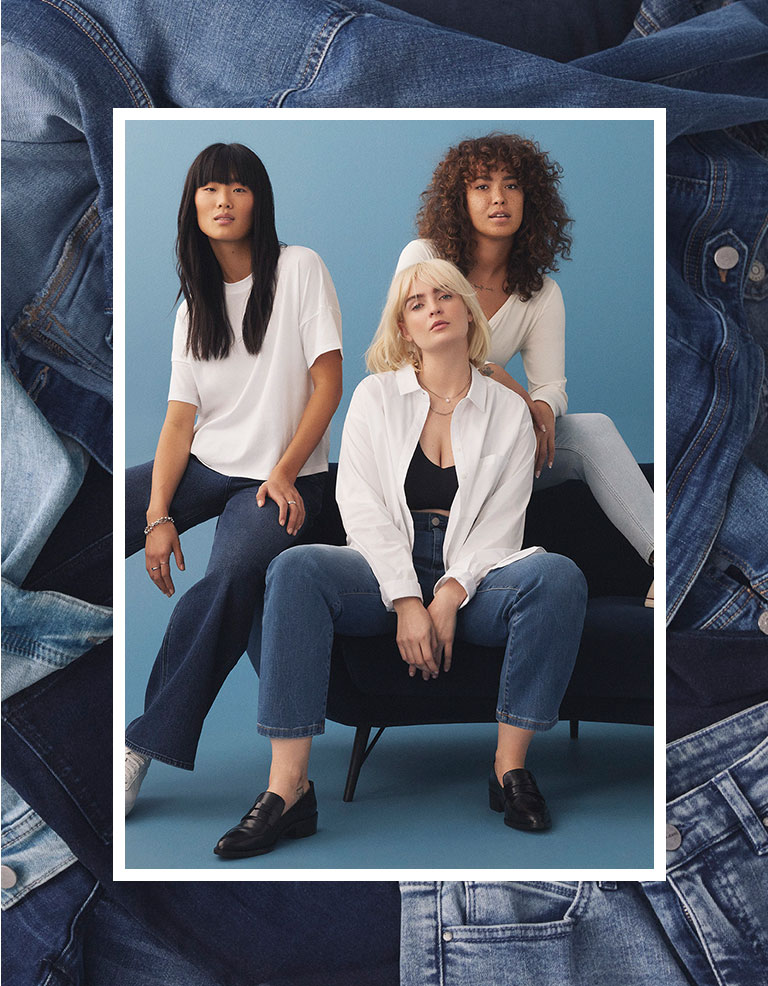 The perfect fit for every silhouette - that's our promise. Our expertly designed jeans are made for you so you can feel good and confident every step you take. Offered in a wide range of shapes and cuts, they boast a flattering fit for
EVERY BODY.
Scroll down to discover our best styles offered in the most flattering leg shapes.

Bootcut & Flare
Fitted through the thigh with a slight flare at the hem.
Hello, vintage vibes!
The Tapered Leg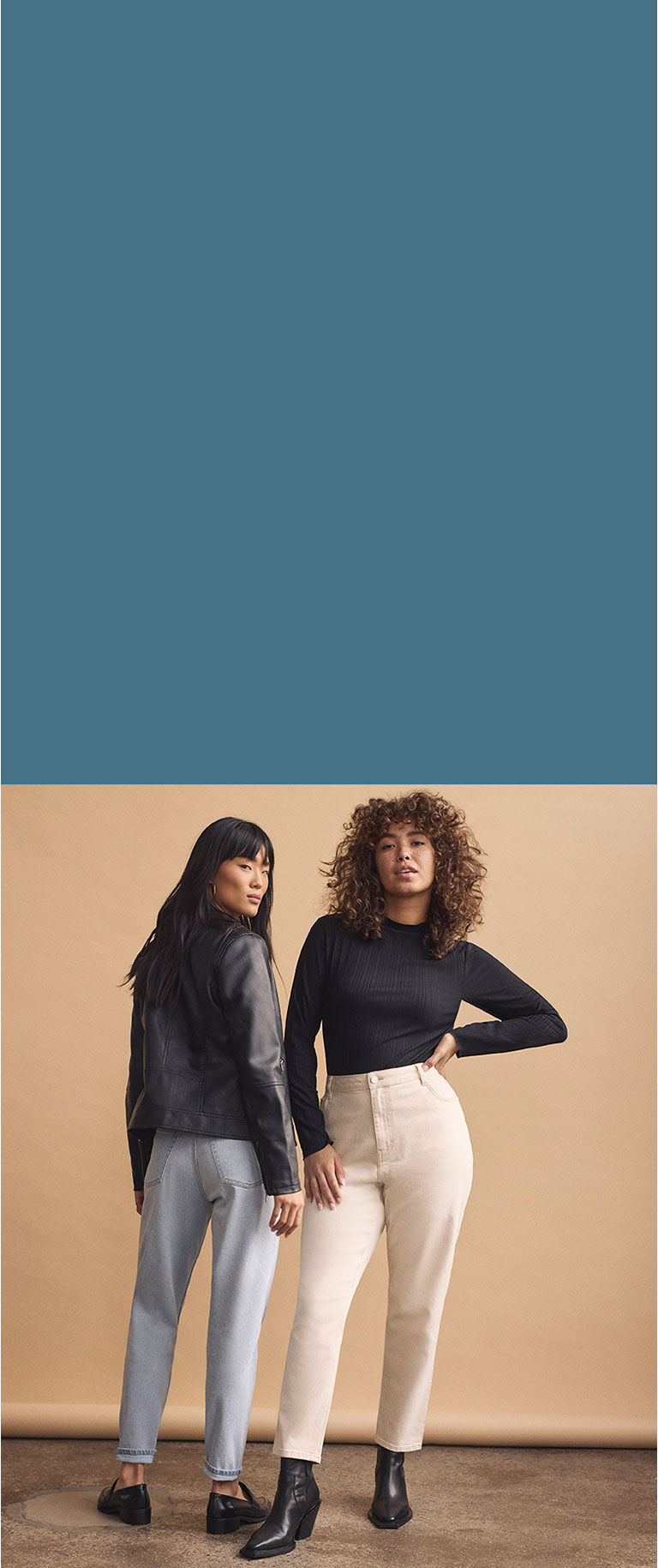 THE MOM JEANS
NEW IN!
They're iconic for a reason! Polished, yet
easy-to-wear and versatile, the mom jeans are a great addition to any wardrobe. Plus, they'll go perfectly with all your fave tops.
shop The Mom
Looser on
body from
hips to
thighs
The Wide Leg jeans
NEW IN!
Your new favourite jeans in the whole wide world. A fit with wide potential, you can style it easily for any occasion, from
office to date night. Plus, it has a bum shaping effect you'll love. Let's go, take a walk on the wide side!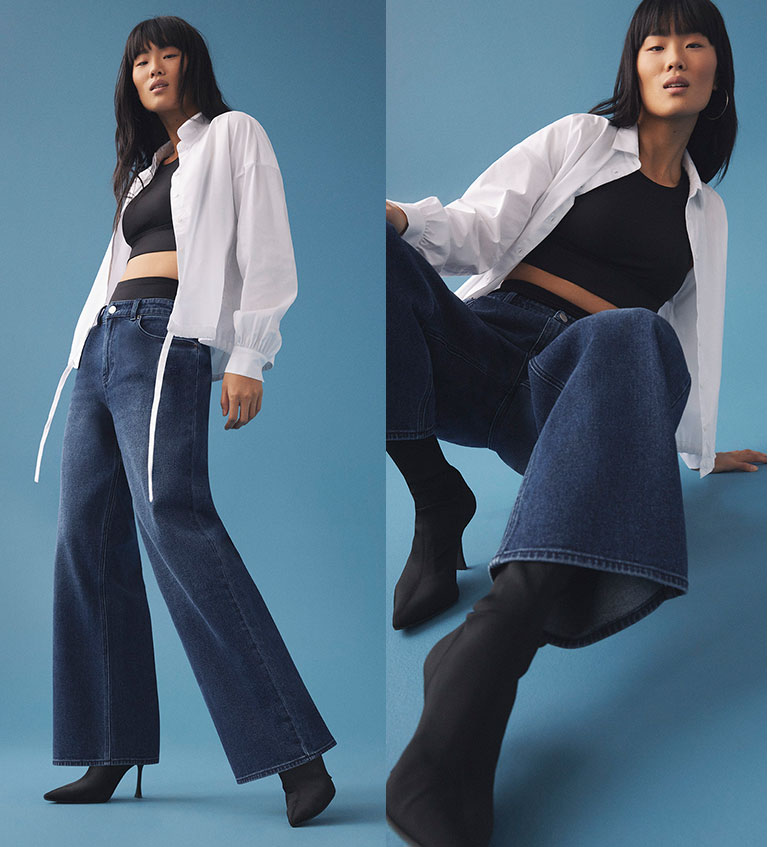 shop The Wide Leg
The Slim Leg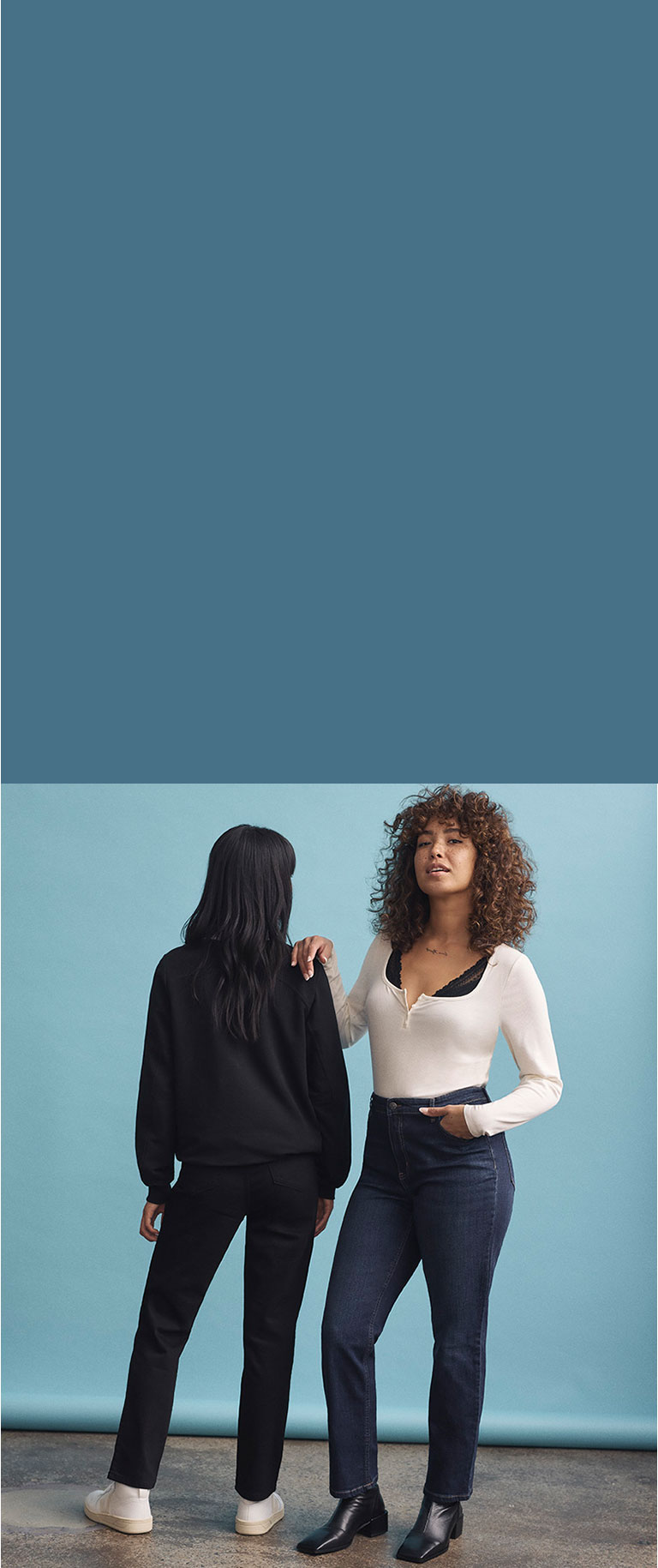 THE VINTAGE
The Vintage features a stylish cut and slim leg to elongate your silhouette. Slim through the hip and thigh, it's perfect to spice up any outfit in an effortless way. A must-have!
''Great fit, perfect leg shape, and super comfortable.''
-Shelley, from Montreal
shop The Vintage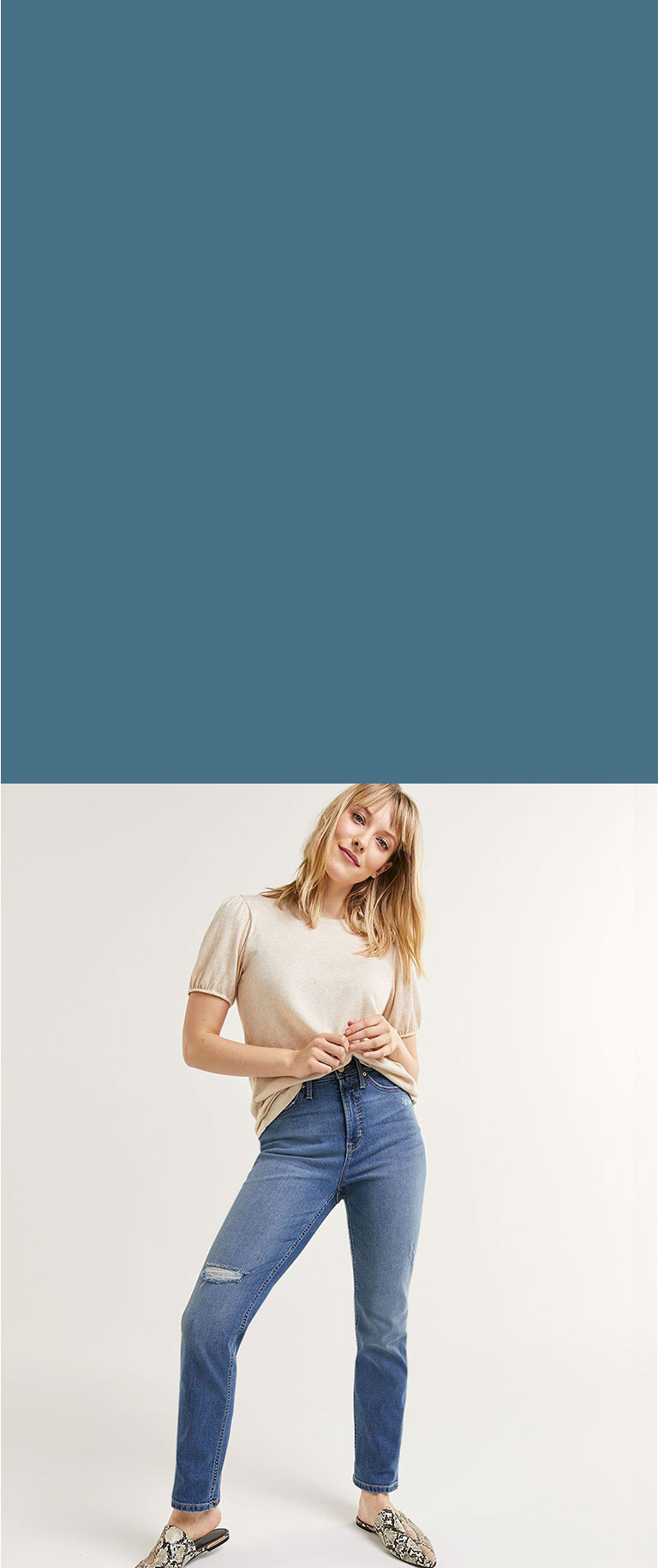 THE CURVY


Slim Leg Edition

Your favourite curve-hugging style is here, but in a flattering slim leg. It still highlights your beautiful curves and features a slim leg that elongates your silhouette.

shop The Curvy Slim Leg
Skinny
straight &
slim legs
available
Shop by comfort zone
Whether you're looking for the denim fabric
authenticity, some comfort extra stretch
or something in between, we got the pair just for you.
Click below to discover your preference.
Shop by Rise
Discover jeans rise made for you. Our jeans are offered in three flattering rises: super high rise, high rise and mid rise. Both super high rise and high rise jeans will elongate your silhouette and give you that legs for days effect. Super comfortable, our mid rise jeans will define your silhouette and hips.
Use the picture below to help guide you
toward the perfect rise.
Super high rise
Fits above the belly button
High rise
Fits at belly button
Mid rise
Fits between the hip
& the belly button
We continue our journey
toward sustainability
Discover the steps we've
been taking
Introducing EIM by Jeanologia™
Jeanologia™ is the world leader in sustainable and efficient finishing technologies for textiles.
Its transformational technologies help to reduce
water use, energy consumption, emissions,
and waste guaranteeing zero contamination.
We are starting to work with tools such as
EIM by Jeanologia™ to make sure
we use more sustainable solutions
in our jeans collections.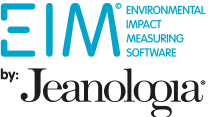 What does it mean ?
We are now using less water when making our jeans
We ensure the ban of hazardous chemicals
Safe and healthy working conditions

With EIM by Jeanologia™ we have been able to reduce by 39% the amount of water used in the manufacturing of our Straight Ankle & the 90's Straight jeans in comparison with our previous manufacturing process.

We have a bright future ahead of us.

We are committed to ensure that by 2025 our jeans collection

will be as responsible as possible.
A fit for everyone
Because we all deserve the perfect fit, our jeans
are offered in the most inclusive size range,
from 24 to 38, in Regular, Petite and Tall.
Curious about how our jeans fit?
learn more
Discover R-Community's Style Picks