Get into the new tried & trues.
Say hello to a brand new hyper curated collection made up of the tried and true staples you can't live without.
From never-out-of-style signature denim to perfect go-with-everything tops and from office to off-duty, this is a
best-seller 365 you can totally wear, own and get behind.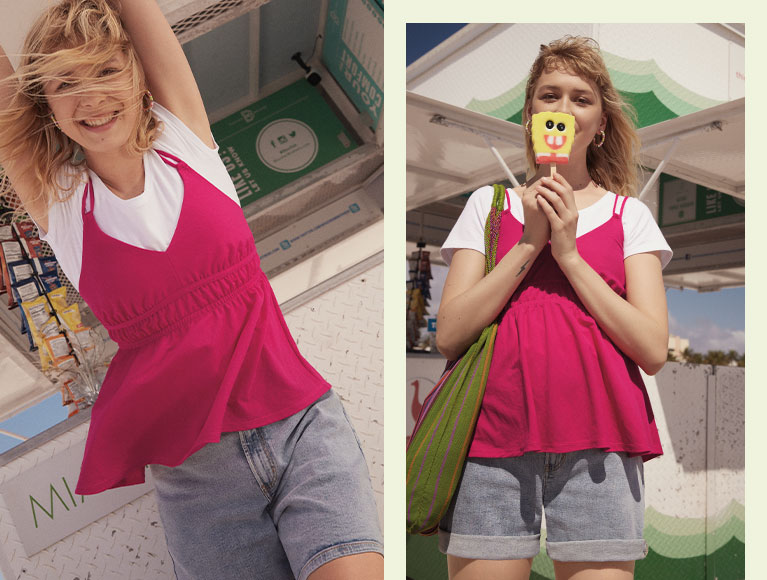 Mom Short
Your summer must-have, the Mom shorts
will follow you everywhere from a day at the beach to a night in town.