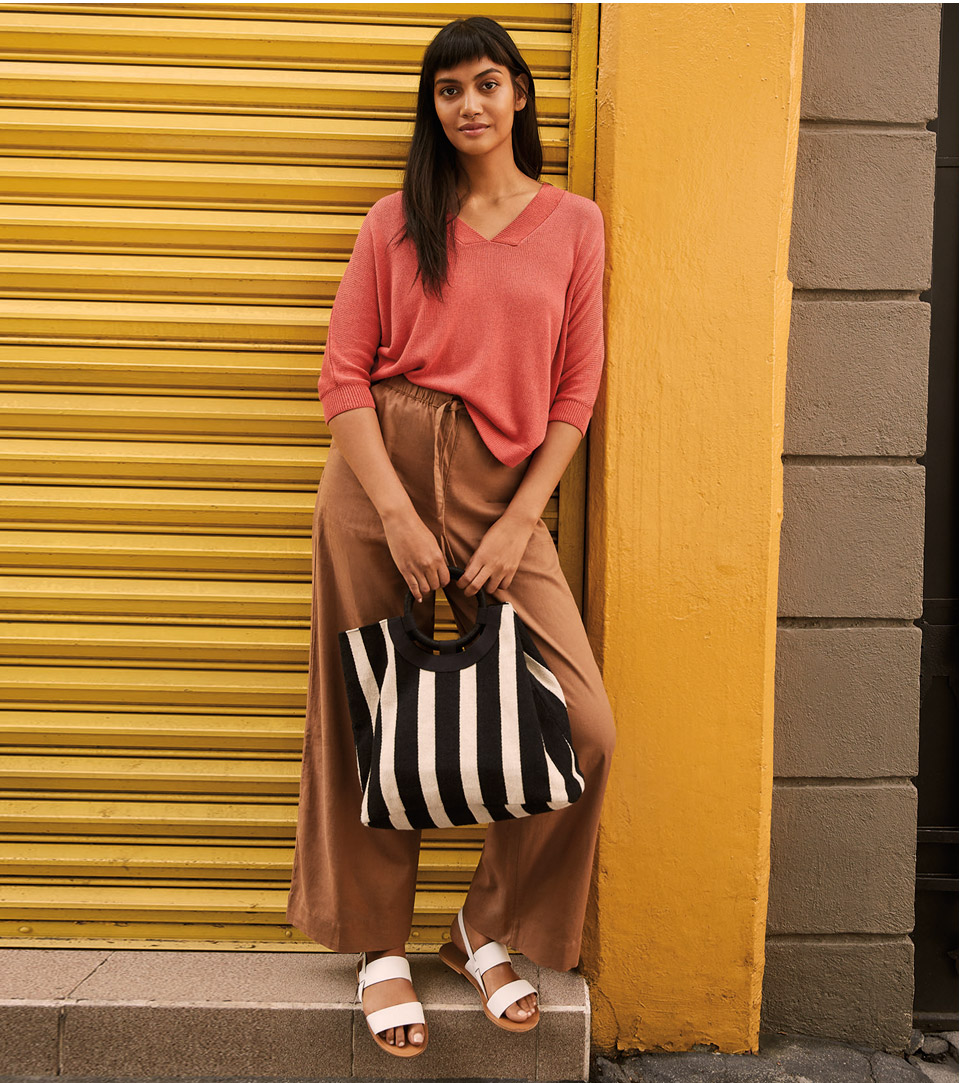 Staycation Outfits
Summer is far from being canceled! It's the perfect time to enjoy Canada's best scenery. In the city or in the countryside, so many beautiful places are only waiting to be discovered.
Easy to mix and match, here are the perfect outfits to pack for your improvised vacation or your spontaneous weekend out of town.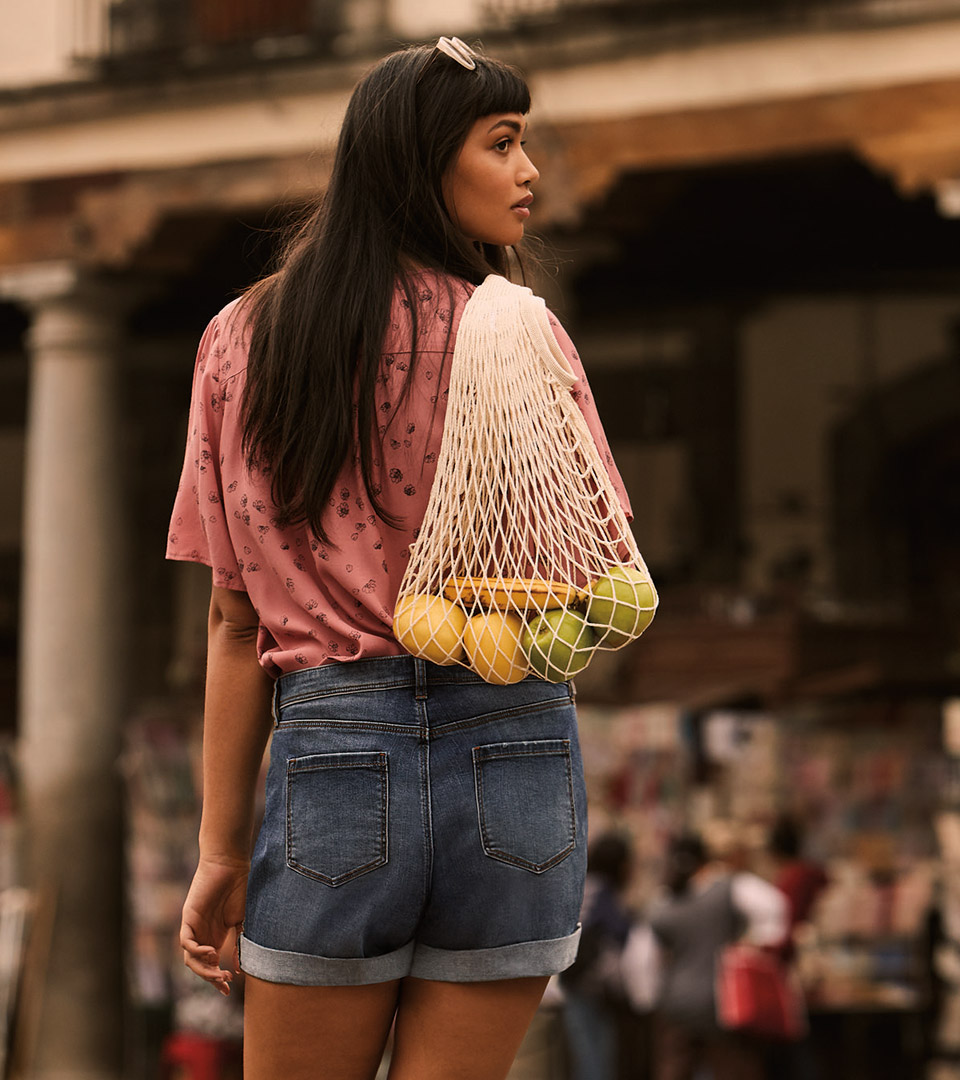 If the countryside is not an option for you, why not further explore the city where you live!
You will probably discover amazing places that you had no clue existed. The perfect attire for your urban expeditions?
Put on comfortable shorts and complete your outfit with a feminine top. You will see your city like never before!
shop shorts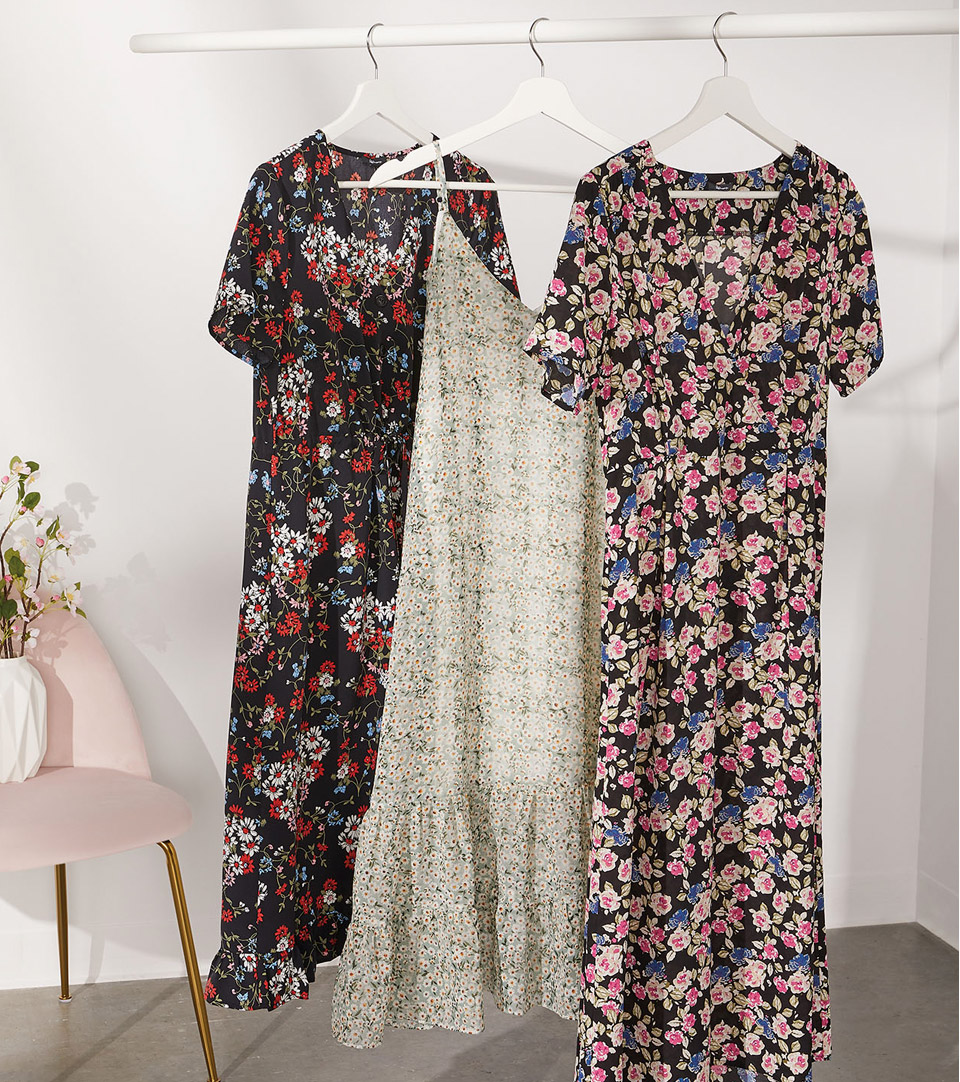 Your happy place is waiting for you!
Spend the weekend at your family's cottage for a well-deserved rest.
Nothing better than a flowy floral dress to feel like you're on the beach.
You'll almost hear the sound of the waves…
shop dresses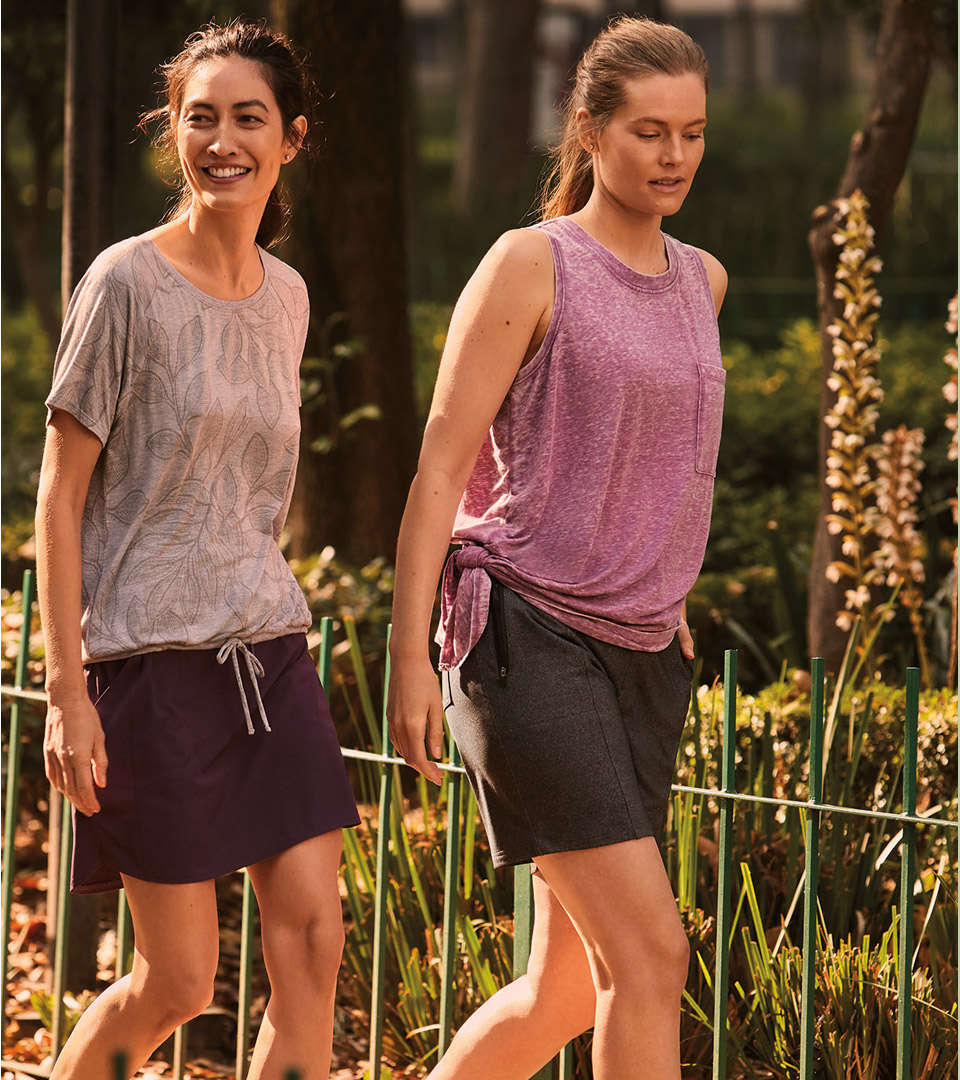 Warm and sunny weather is finally here!
It's the perfect time to enjoy outdoor activities such as hiking.
Our Hyba activewear collection is expertly designed with stretchy fabrics to let you move comfortably and freely.
We're making it easy to work out in style!
shop Hyba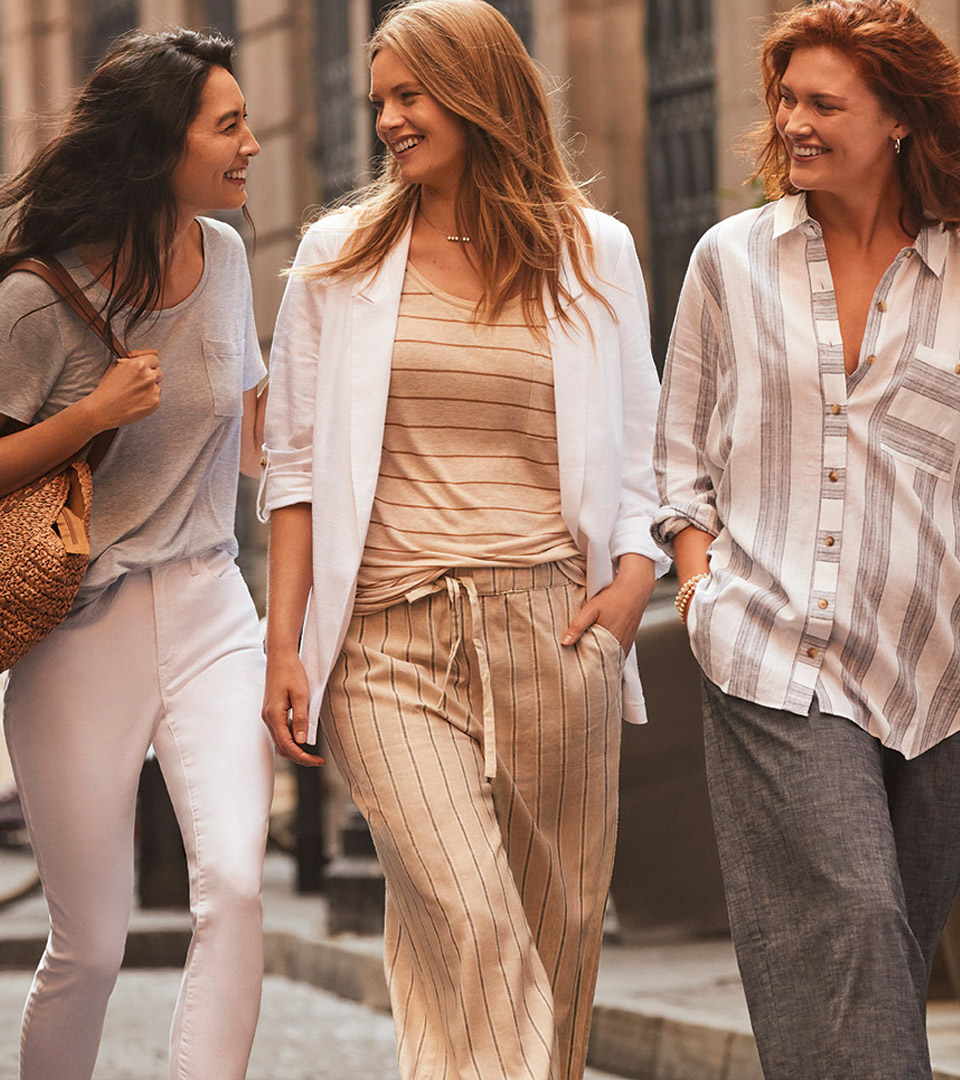 Treat yourself to a local shopping spree.
Visit your neighbourhood's market and support local businesses.
A linen blend ensemble is the perfect fit to keep you cool during a long sunny day.
Plus, some pieces are machine washable. Time to enjoy your shopping!
shop the collection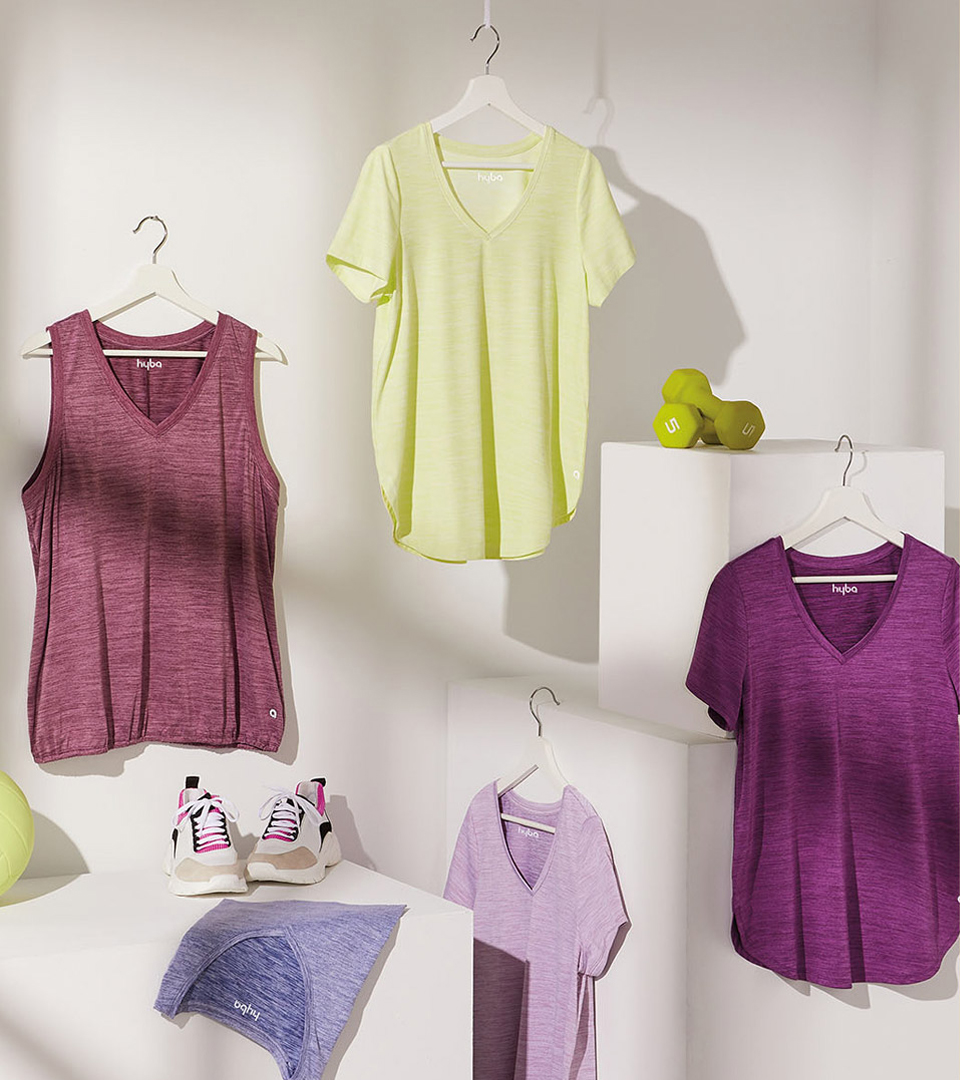 Do you simply feel like lounging at home?
Prepare to fall in love with the incredible softness of Hyba Ultra Soft.
Pieces crafted from recycled plastic bottles, for your good and to help the planet.
Don't forget, self care and protecting the environment will always be in style.
shop Hyba Ultra Soft
Discover R-Community's Style Picks