Escape with the
espace
collection
The #HybaMovingClub
From July 5 to August 1, we invited our customers to join our Hyba Moving Club and participate in a collective challenge by tracking their physical activities on the KeepMoving platform.

Together, we travelled across Canada. We exceeded our final goal with a total of 29 430 kilometers! Even if our challenge is over, we encourage you to keep moving and to go on new adventures. It's so much fun!
Discover our Hyba Espace collection to enjoy the outdoors in style.
shop Hyba Espace
Congratulations, we made it!
Our challenge is officially completed!
You can be very proud of yourself. Thank you for your participation in our Hyba Moving Club, it was a pleasure to have you on board. We hope you enjoyed the journey and had fun along the way. By travelling through wonderful Canadian cities, together, we reached a total of 29 430 kilometers. This is the equivalent of 700 marathons! So, what will be your next challenge?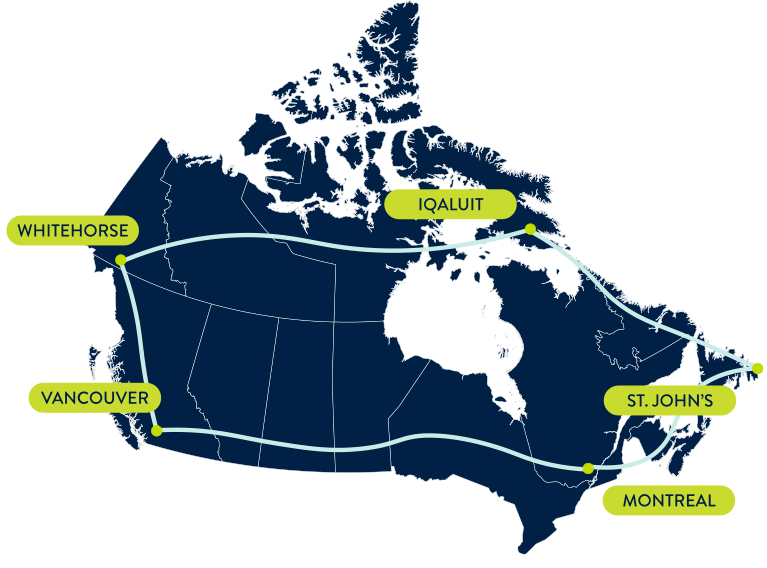 Discover R-Community's Style Picks