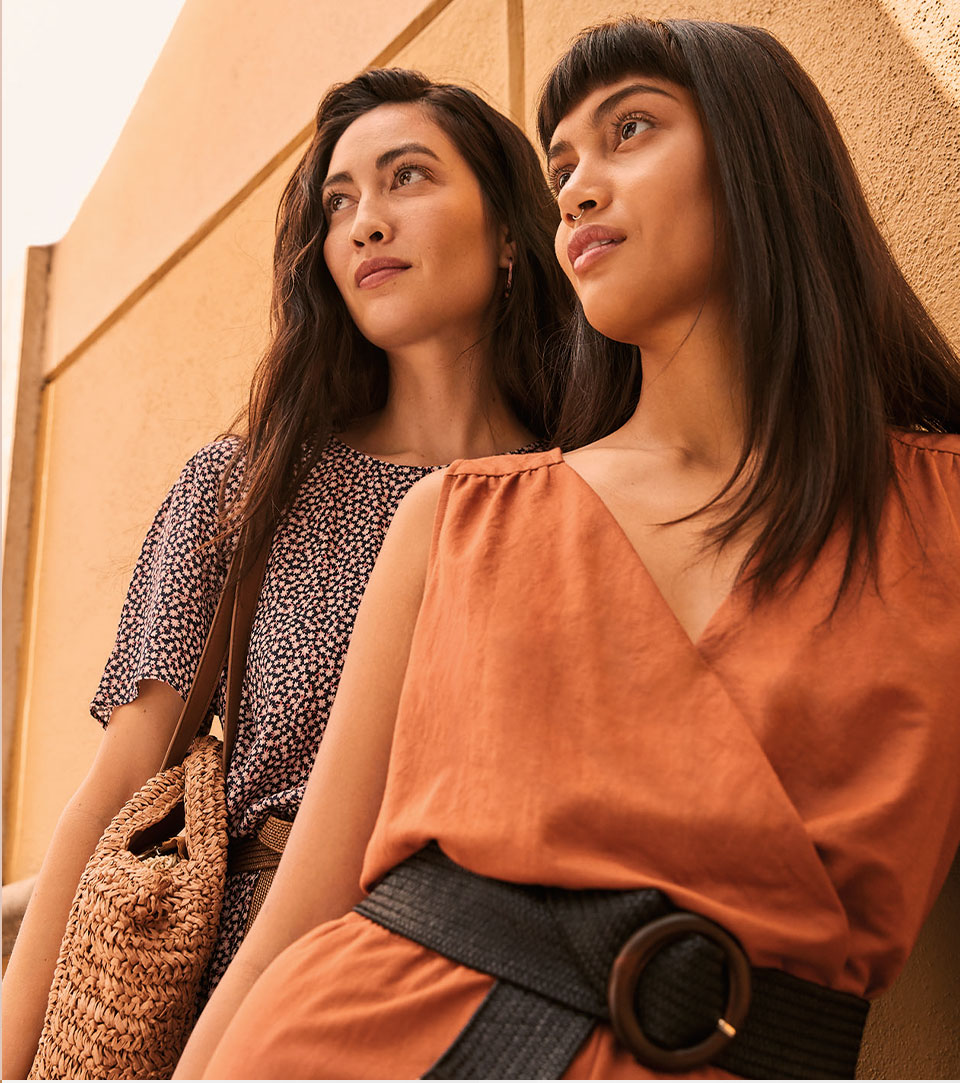 Easy, Breezy, Dressy
Dresses are our best friends, especially on indecisive mornings. Slip on one great piece and just like that, you are ready to take on the day. They let you project the style you want without the hassle of matching different pieces together.
Discover for which occasions you will be tempted to adopt these new dresses and jumpsuits.
shop our dresses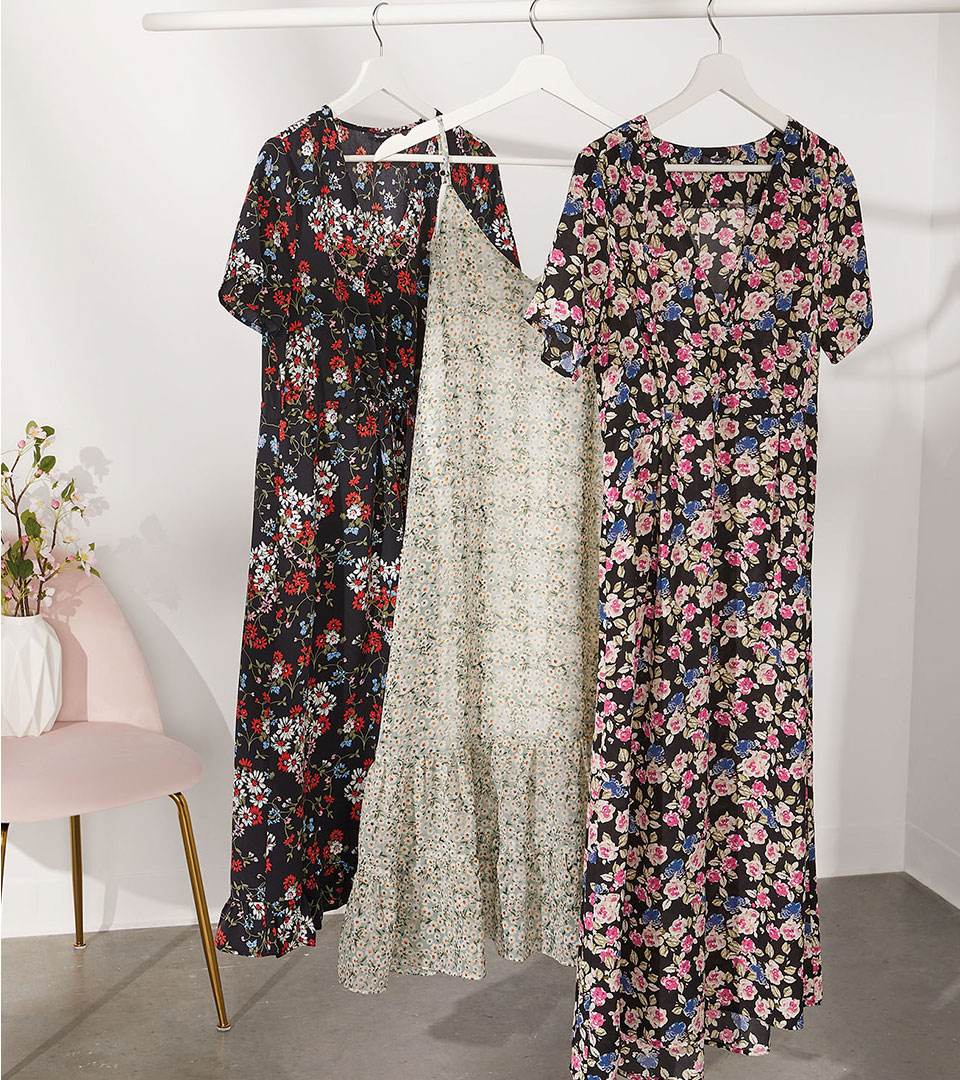 Flowers, bold colours and fun prints are sure to bring your smile back after this long confinement. Brighter days are here for some and very close for others. Greet them graciously with a new dress that will chase away the clouds. For the complete feel-good look, just slip on those sandals you've been dying to wear.
shop now
Take in the fresh air in style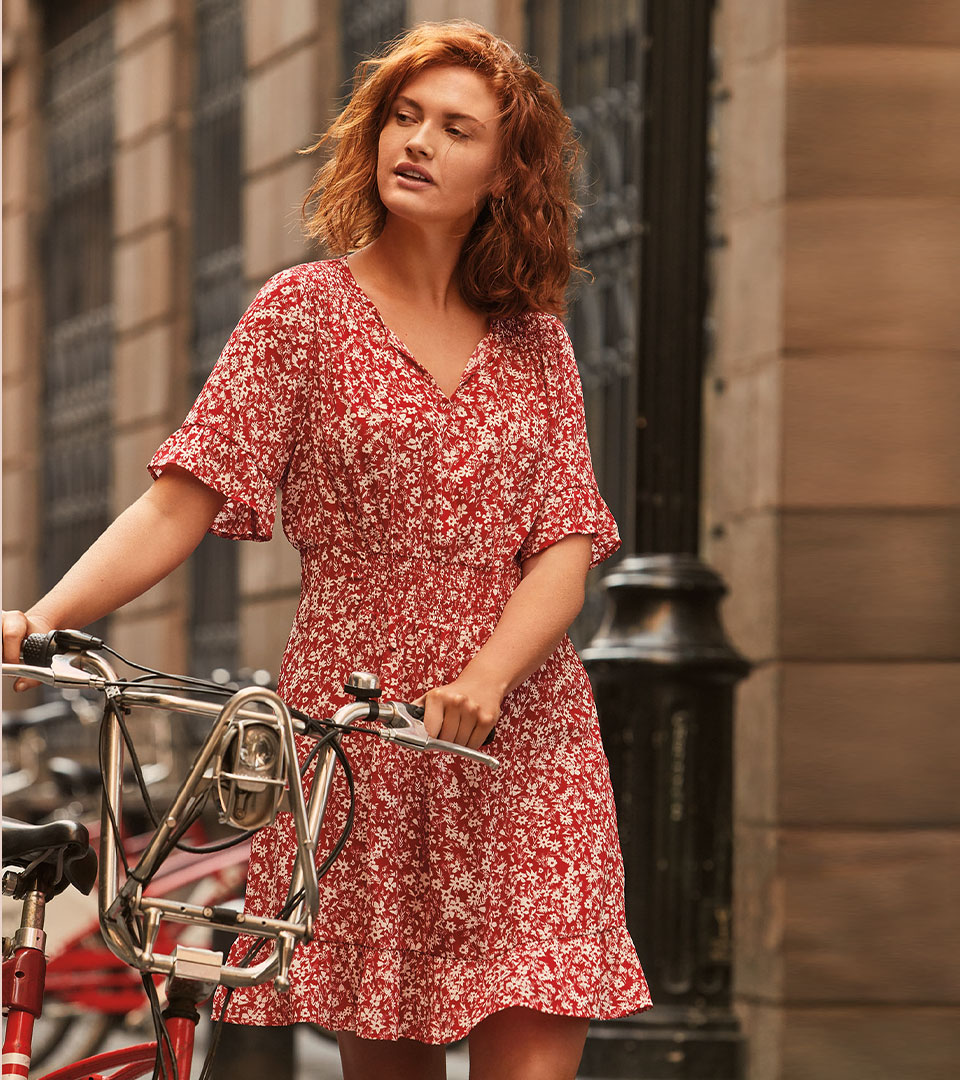 For your daily walk or your solo picnic in the park, throw on a dress and your outing will be even more beneficial. Nothing is better than some sun, fresh air and a little style to cheer you up. It adds up to the perfect equation!
shop dresses
Shine at your virtual happy hour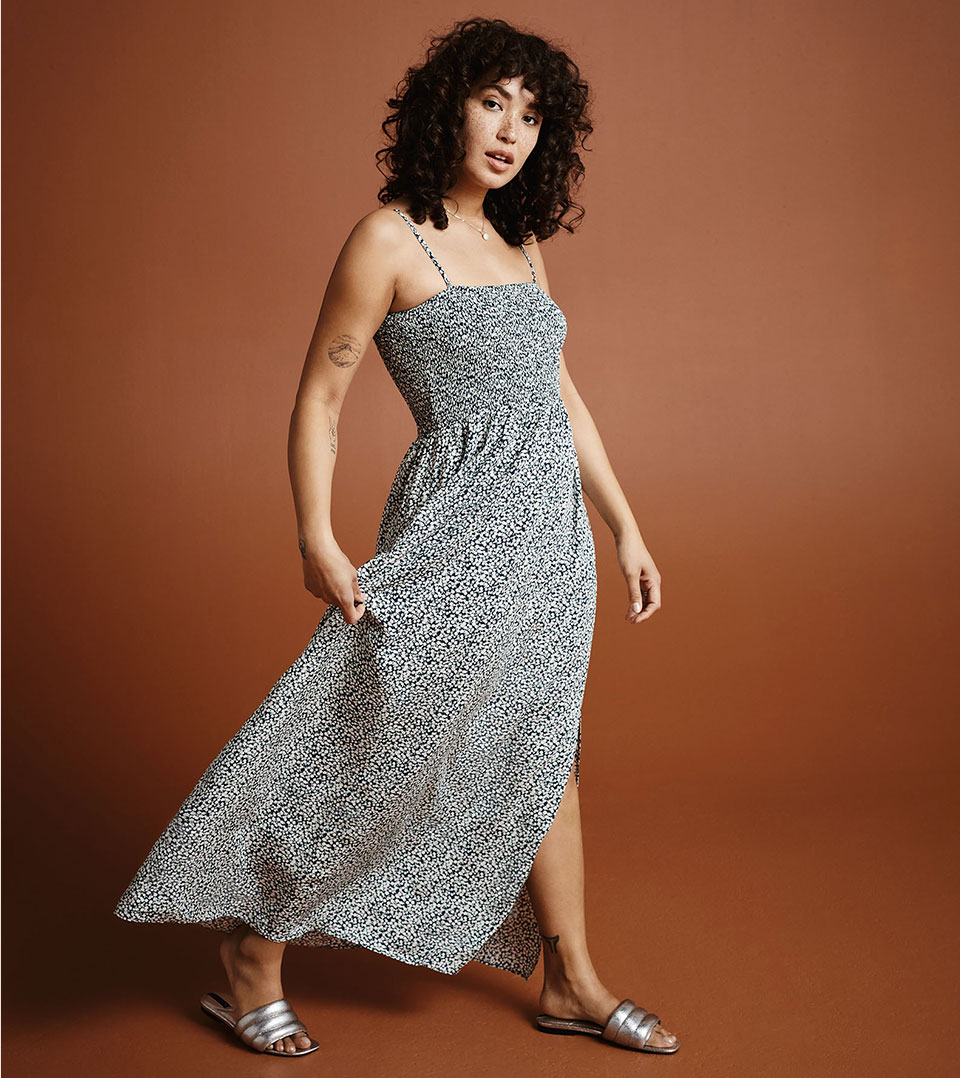 Gatherings may still be prohibited, but there is nothing that can stand in the way of looking your best for happy hour with your friends. Believe us, it will boost your confidence and leave you feeling better! A pretty dress or jumpsuit for your next online gathering, what do you say? Or, simply for you. All you have to do is choose which one you will wear!
shop now
Discover R-Community's Style Picks