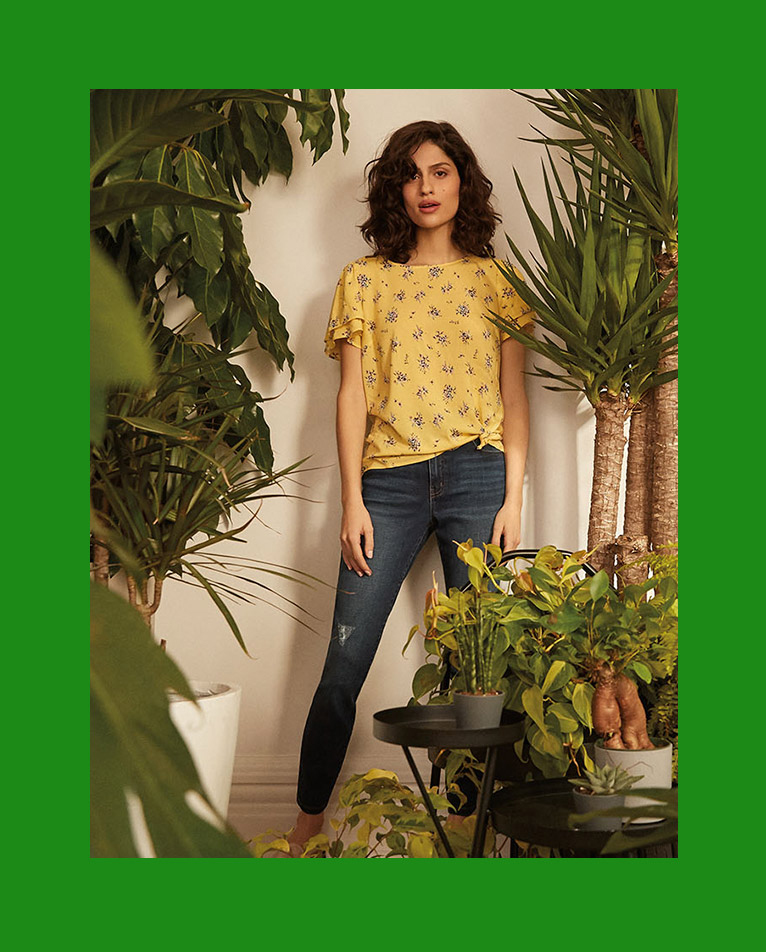 Reitmans is working every day toward a bright future, one step at a time. Sometimes, steps can feel small, but each one of them is extremely important and part of a bigger picture. We believe that by making changes, no matter how big or small they appear, we can have a positive impact and leave behind a legacy we can be proud of.
We might not be perfect, but we're continuously working to improve. Over the years, we have changed the way we work, created new products, implanted new strategies and processes. All that with one goal in mind: becoming the best we can be.
Interested? Scroll down to learn all about it!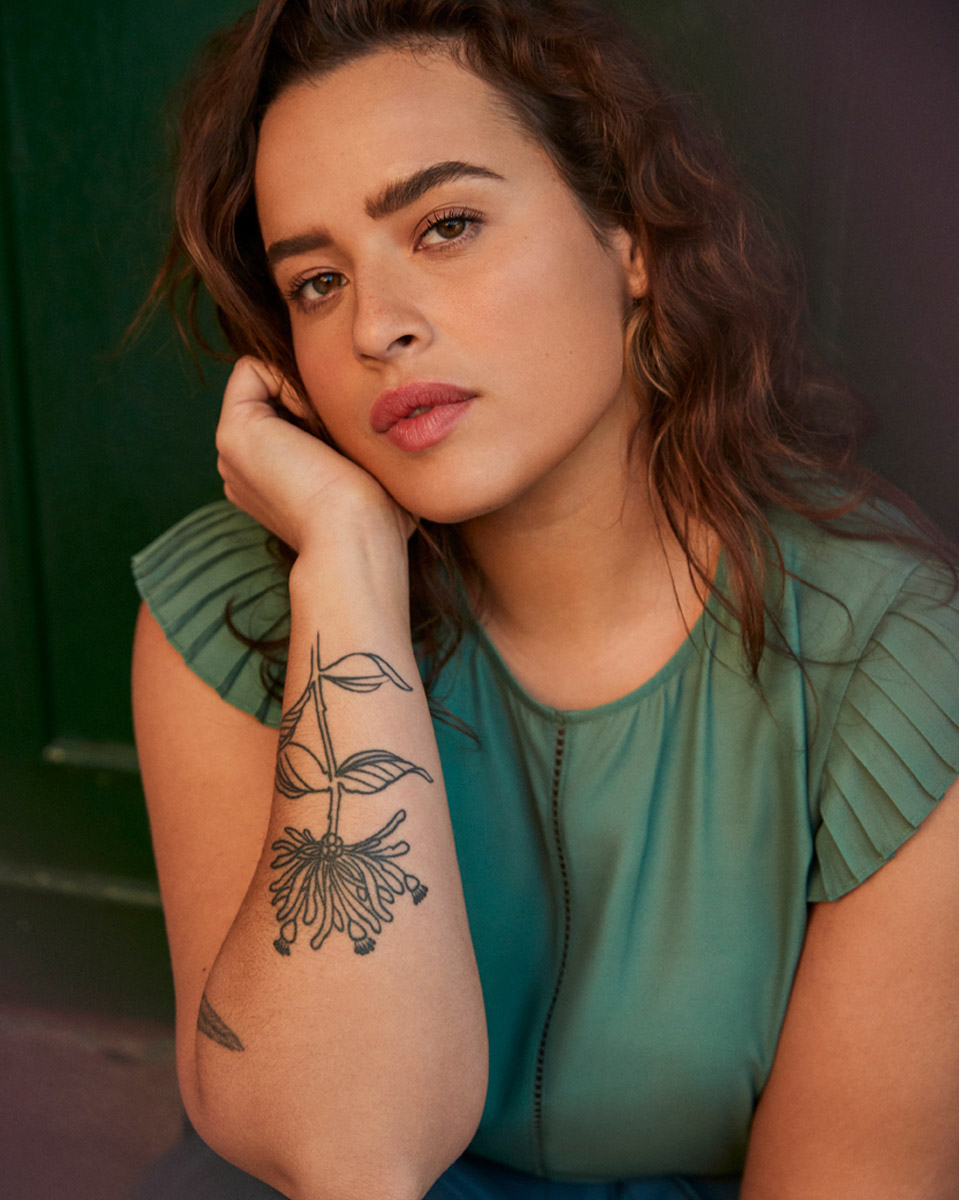 OUR
COMMITMENTS
Our commitment toward women goes above and beyond. Through our project Beyond Looks, we highlight values close to our heart that represent our brand: inclusivity, diversity and authenticity. This project has lead us to support several organizations that, like us, have the well-being of women at heart.
Discover our recent commitments.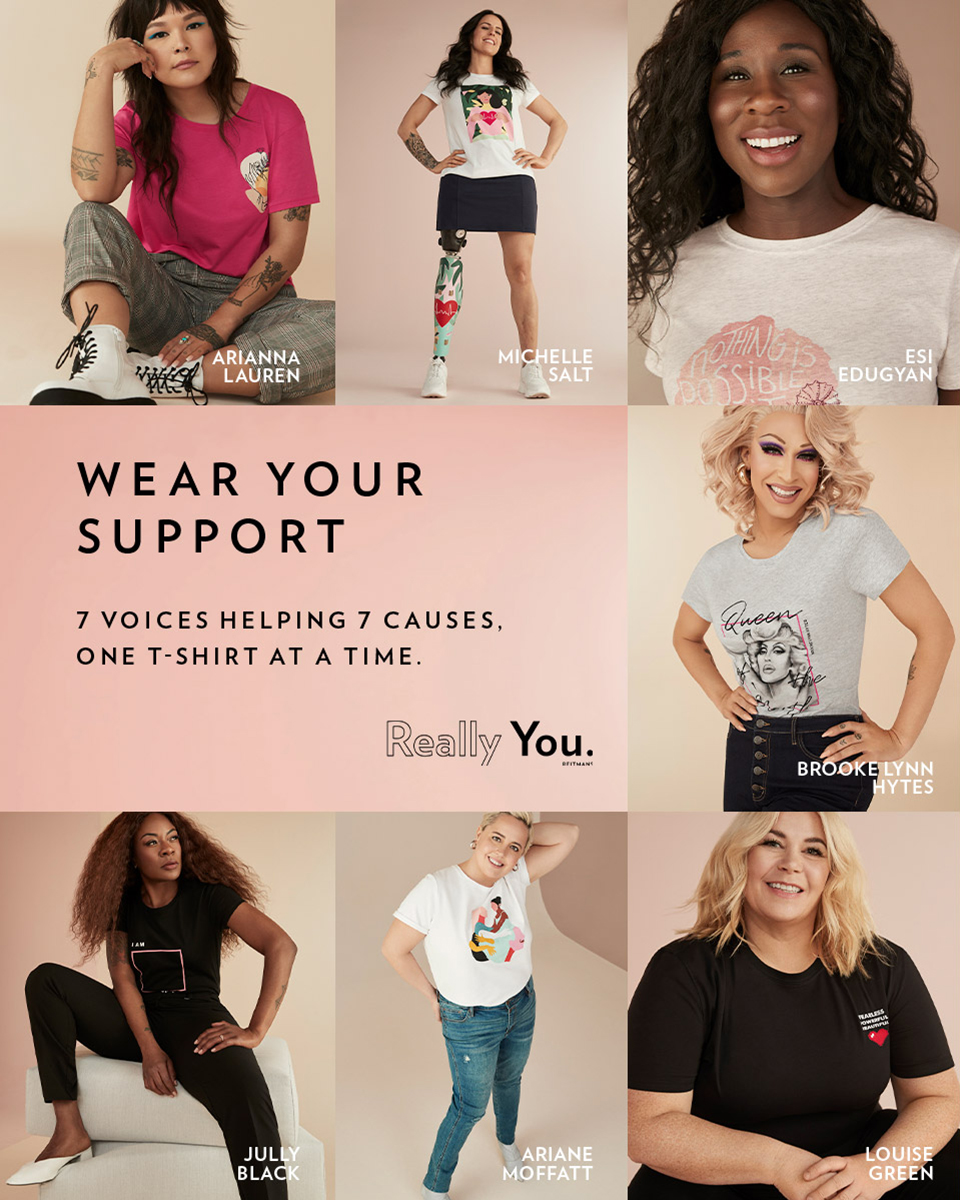 Wear your support
With our campaign Wear your support, we donated a total of $70,000 to support 7 charities chosen by our ambassadors. Plus, the winner of our contest won a $10,000 donation to the organization of her choice, Build a Dream.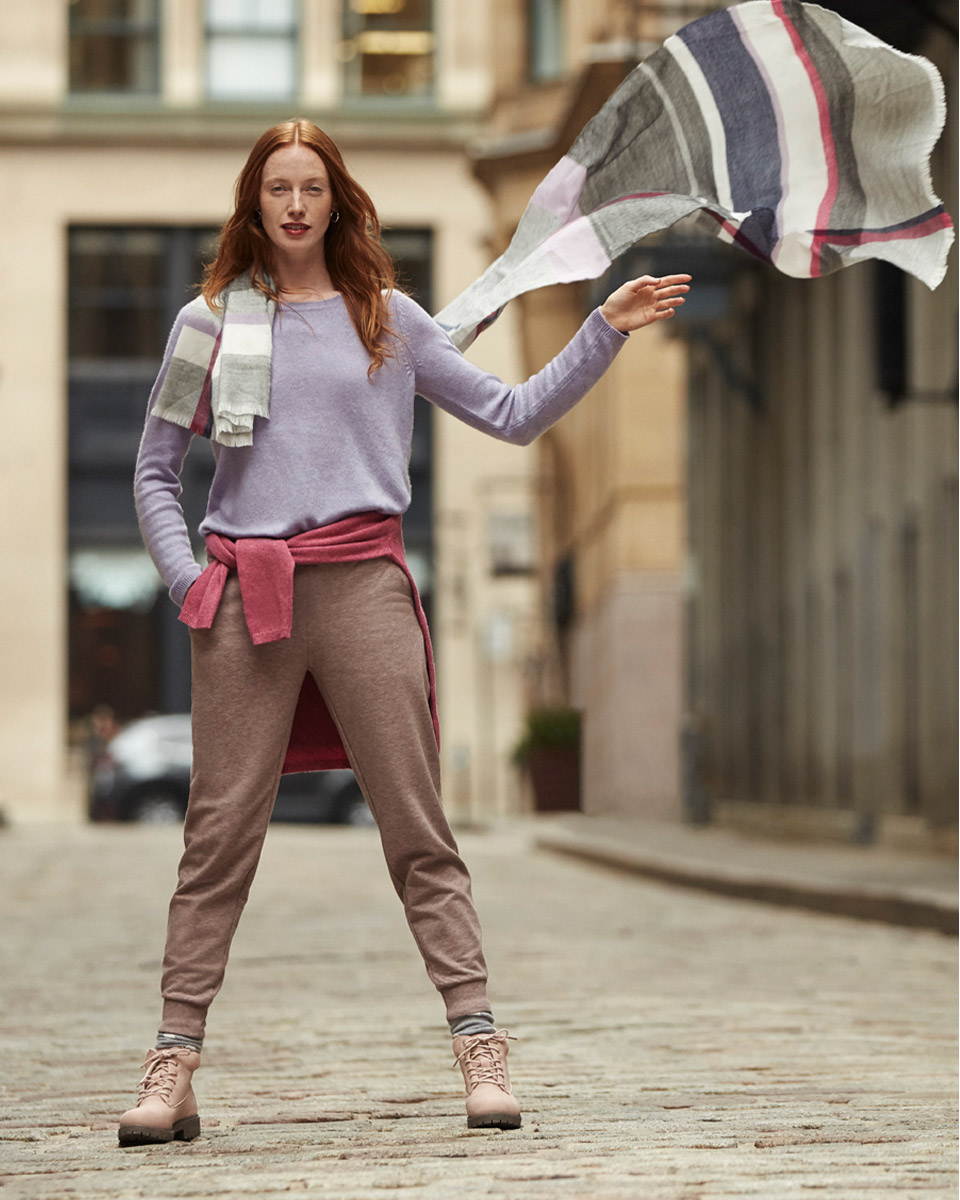 Holiday campaigns
In the past two years, during the holiday season, Reitmans has been supporting The Canadian Women's Foundation. With our holiday campaigns like The Tree of Opportunities in 2019 and This scarf is a cape in 2020, we donated a total of $35,000 to the foundation. In 2020, through our holiday contest, we offered a $2,000 donation to our two winners who each chose an organization close to their hearts for this donation. Giving back truly is the greatest gift!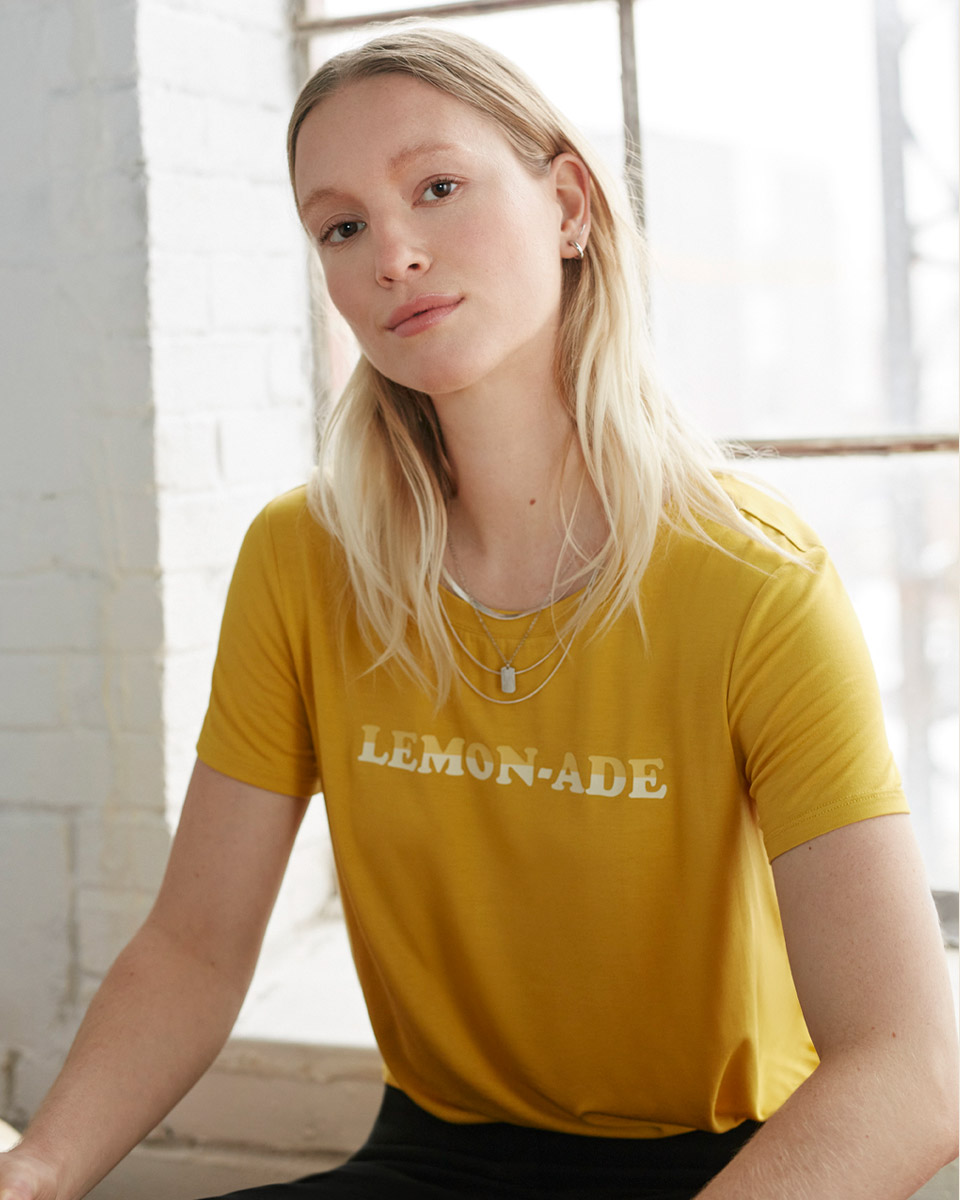 A really important cause
In October 2020, Reitmans joined forces with ANEB Québec, a non-profit organization that guarantees free, immediate and specialized help to people with an eating disorder and to their loved ones. With our online auction and generous customers' donations, Reitmans donated a total of $5,000 to ANEB.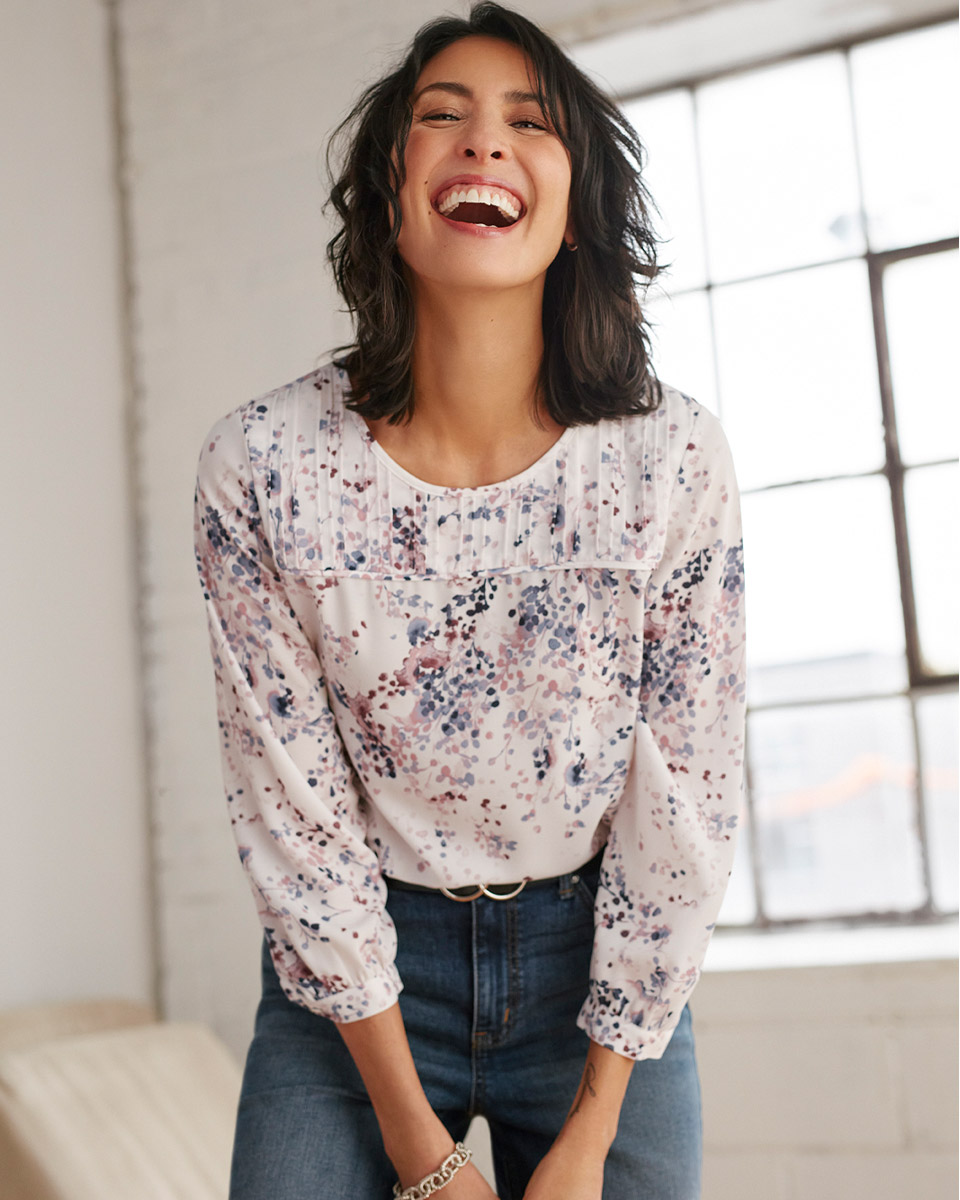 Cool like mom
In celebration of Mother's Day 2019, we are proud to have supported girls' empowerment across Canada. From April 23 to May 12, 2019, for every use of the hashtag #CoolLikeMom, Reitmans donated $0.50 to The Canadian Women's Foundation for a total of $50,000!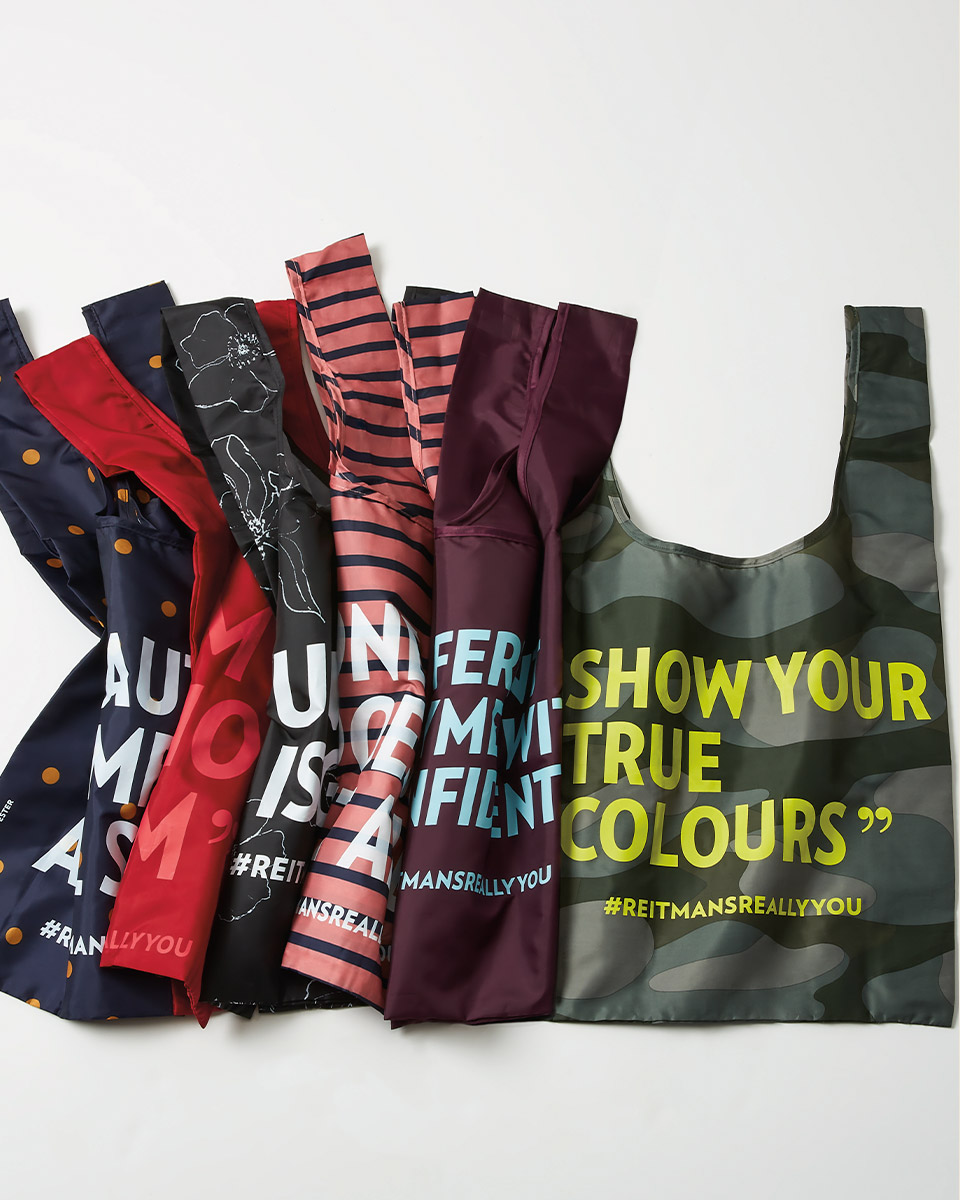 Inspiring bags
for inspiring girls
In 2019, we are proud to have supported the Girls Belong Here program in partnership with Plan International Canada, by creating inspiring bags. For every purchase of our reusable bags in-store and online, Reitmans donated $1 to the organization and we reached our goal of $25,000 to support young female leaders of today and tomorrow.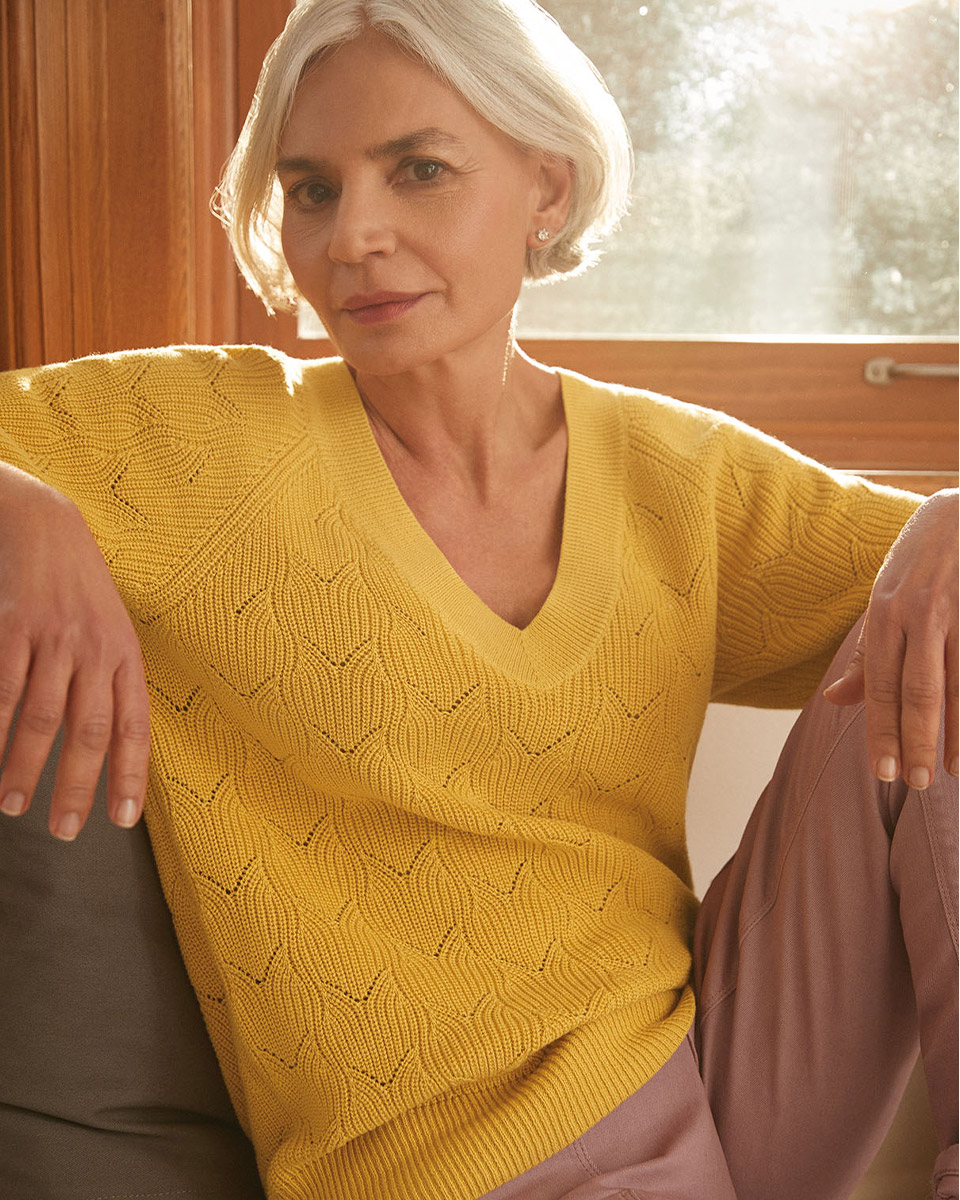 The importance of
giving back
At Reitmans (Canada) Limited, giving back to our community is at the heart of who we are. Our organization donates approximately 1,000 items of clothing to local shelters and charitable organizations every month. We are committed to support inspiring causes that promote values of education, women's empowerment, body positivity, inclusion and diversity.
What's next?
Giving back and raising awareness to causes close to our heart will always be a priority for us. We're just getting started! Stay tuned an exciting campaign coming up shortly...
Discover R-Community's Style Picks